Adult brand Noir Male, a studio dedicated to the celebration of gay men of color and their sexual desires, launches Noir Male Directorial Training Program (NMDT Program). The first-of-its-kind directorial education program for BIPOC adult performers, is now accepting applicants for the first 6-month session.
Learn more about NMDT Program and apply online here: https://www.noirmale.com/nmdt
In an industry infamous for the further marginalization of minorities, Noir Male broke new ground for gay black men when it formed in 2018 and is committed to celebrating and championing voices and visions previously underrepresented in the adult industry. The creation of NMDT program is a further continuation and recommitment to elevating gay men of color, providing education and opportunities behind the camera in the adult industry.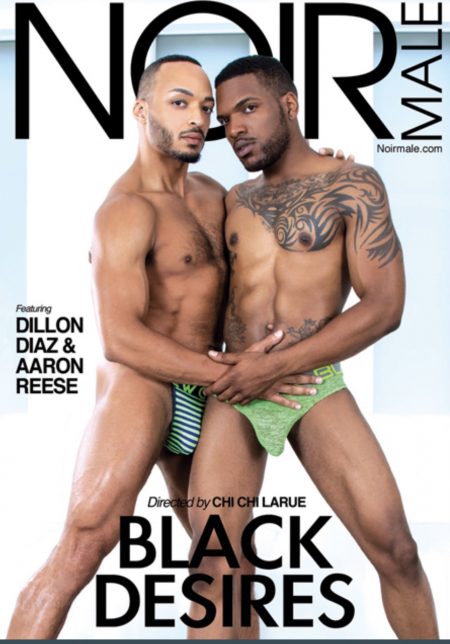 Mile High Media, Noir Male's parent company, welcomes partnership with Off the Clock Production's NuEric Taylor, as the newly appointed Noir Male Creative Director. Jon Blitt, VP of Mile High Media and NuEric teamed to create NMDT program. The idea was born during the tumultuous Spring of 2020, both men wanted to enact true change within the adult industry, seeing the lack of diversity in adult production. They committed to new diversity initiatives for the studio, laying the foundation that is now the NMDT Program. The 6-month paid educational program introduces selected adult performers to the basics of directing adult film and associated skills needed to produce film content. This program covers the role and responsibilities of the director in script development, pre-production, production, and post-production. Applicants gain the tools to advance their careers beyond adult performing.
"Having the opportunity to be a part of this positive change in the adult entertainment film industry is very exciting," says NuEric Taylor. "The NMDT Program will really empower talent to plan a career beyond performing. Training BIPOC the key skills it takes to be a successful director and screenwriter will open so many doors for them and will also assist in changing the narrative of all talent experiences on set."
Noir Male's Brand Ambassador Dillon Diaz was the first to team with Noir Male in a pilot program that the NMDT Program is now based on. Diaz lends his voice and perspective to Noir Male, having released his first co-directed scene on Mar. 26th with more projects in pre-production for the studio.
Commenting on his directorial debut, Dillon Diaz said, "I'm very excited to have written and directed my first projects for Noir Male, a studio that I have had a long and nurturing relationship with. Working behind the camera, directing projects celebrating the progress and sexuality of men of color is incredibly fulfilling. I've learned so much about the directing process in such a short time."
Dillon Diaz is a multi-faceted adult performer, who in a few short years has reached adult superstar status. Most notably nominated for XBIZ 2021 Gay Performer of the Year and GayVN 2021 Performer of the Year and earning Fleshbot Awards 2021 Best Social Media Personality. Diaz is a popular performer for Noir Male, starring in over a dozen scenes for the studio with a leading role in the studio's awarded feature film, Sin City.