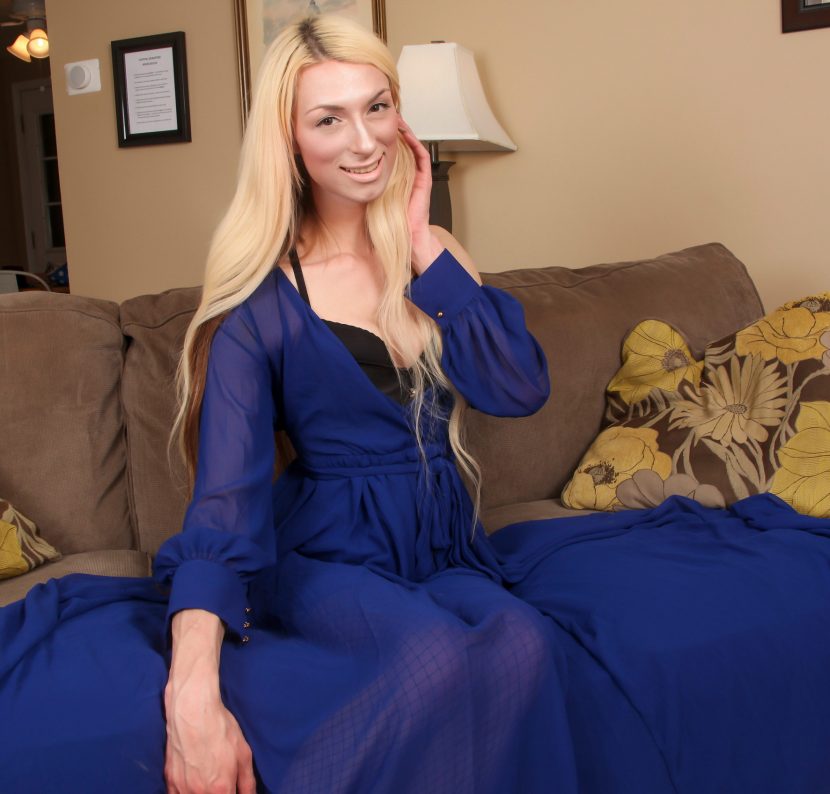 INDIANA – With great sadness, the trans adult community mourns the death of performer Holly Parker. She was only 30 years old.
Parker's death was confirmed this morning by her closest friend and fellow performer, Brooke Zanell, via social media. She tweeted, ""It i[s] with greatest sorrow and devastation that I her sister, inform you the world … yesterday we lost @TheHollyParker, My right hand man, the bread to my butter, my singing partner, my travel companion, my baby sister has left this earth omg it's just to much for me !!!"
Holly Parker debuted on GroobyGirls.com in 2014 and appeared in a number of scenes for TGirls.xxx and BobsTGirls.com. She also made multiple appearances on TransationalFantasies.com and PureTS.com, in addition to starring in popular films such as Devil's Film's "Transsexual Babysitters 27" and Jay Sin's "TS Playground 17" for Evil Angel.
Parker's latest appearances were in 2018 for Grooby's TGirlPostOp.com, a year after she underwent gender affirmation surgery.
"I met Holly years ago when she came to visit LA," added Grooby's Creative and Editorial Director, Kristel Penn. "We hit it off online beforehand and would chat on occasion, so it felt like meeting an old friend when we finally met in person. Sparky [Snakeden] and I took her out and I remember just how much fun the three of us had together that night. She always brought that same vibrant energy to every TEAs she attended. She and Brooke would bounce around the party like little pixies – it always made me smile. She will certainly be missed."
We send our love and condolences to Brooke, and Holly's friends and family.
Photos of Holly can be found here: https://www.grooby.com/fallenangels/uncategorized/holly-parker-rest-in-peace and at theTEAShow.com archives.