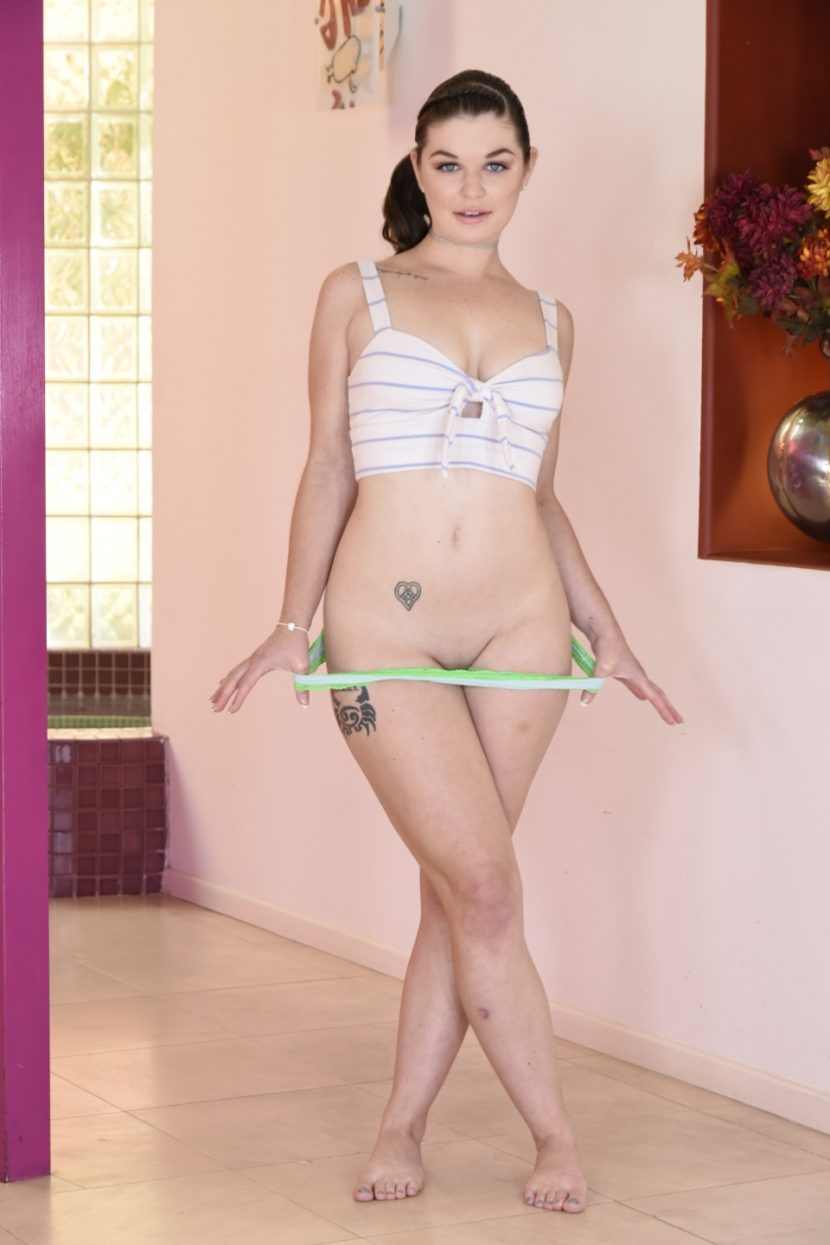 If you're looking for a scene that showcases all of Anastasia Rose's talents, her latest for PervCity.com will do the trick.
Released today, "Anal Creampie Slut Anastasia Rose" features Anastasia with Mr. Pete, and there's not much she doesn't do. Anastasia teases the camera, and then gives Mr. Pete a footjob, before deep throating him and fitting his balls in her mouth. Getting all her holes filled is a goal, so Anastasia gets a DP by Mr. Pete and a dildo. Squirting orgasms lead to her creampie with she gets deep.
"I loved being at Perv City!" said Anastasia. "Anytime I can film a scene where I get to be as dirty as I want to be, I'm there! I loved every minute of it, and got to squirt! And, my creampie was so deep, it was awesome!"
Director Maestro Claudio commented, "Having Anastasia on set is always delightful, with her innate joyful character and her dazzling smile she floods the set with positive vibes and makes everybody happy and smiley. When the scene starts she puts all herself into it, giving the viewer the most genuine performance and making the director completely satisfied of having chosen her."
Anastasia is represented by 101 Modeling, and is available for just about anything. She will be available for shoots in LA and Vegas from May 22nd until June 2nd. To get Anastasia on your set, please contact Robert at Robert at 323.217.6975 or Bud at 818.400.6792, or contact her directly at [email protected].
Fans can follow Anastasia on Twitter, or book Skype sessions with her at [email protected]. Her clip store, AnastasiasRoseGarden.xxx has lots of filthy clips waiting to be purchased, and her new OnlyFans has lots of hardcore content for just $5.99 a month.
PR For Anastasia Rose is is exclusively provided through XXX Star PR. Follow us on Twitter, @XXXStarPR or visit our website, xxxstarpr.com. For interview requests or media inquiries, please e-mail [email protected].