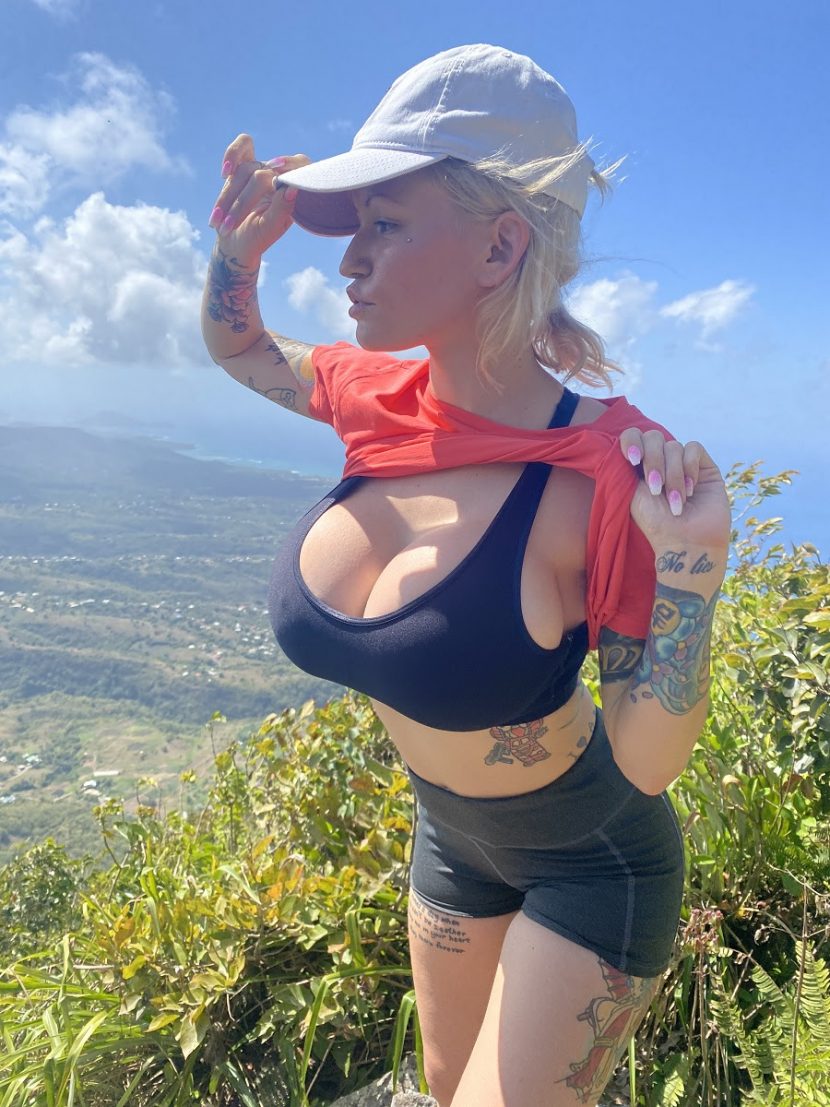 (Los Angeles, CA / July 13, 2021) — What does a body good? If you're sexy starlet Baby Girl Bella, it's summed up in one word: adventure!
The bodacious blonde beauty is making the most of her post-lockdown freedom by celebrating her birthday on the tropical Caribbean Island of St. Lucia, where she dropped $30,000 for the ultimate luxury vacation.
"I have had notoriously shitty birthdays over the years so I wanted to spend a small fortune to make sure this one didn't suck," she said. "Originally I wanted to go to Bora Bora with those cute bungalows over the water, but the good ole COVID shut that down so I looked elsewhere."
Bella mused that her most memorable experience of the trip – "besides the fine Caribbean man steak I got to taste!" –  was hiking the Gros Piton nature trail, a lush, pyramid-shaped volcanic spire with majestic views.
"It was two hours up and two hours down and quite the experience; I am an avid hiker, but this was my biggest challenge yet," she said. "The view along with the nice pump I got was definitely worth it. Nature is the best medicine."
While traveling is a passion for Bella, she noted that passion for everyday life can come from wherever you choose to find it. "I am always especially grateful for my day-to-day life after a nice little vacation," she said.
"It's always fun to take what you have learned and apply it to a new situation. I mean, I'm not camping in the jungle or anything, but anyplace outside your comfort zone always brings up new challenges to overcome."