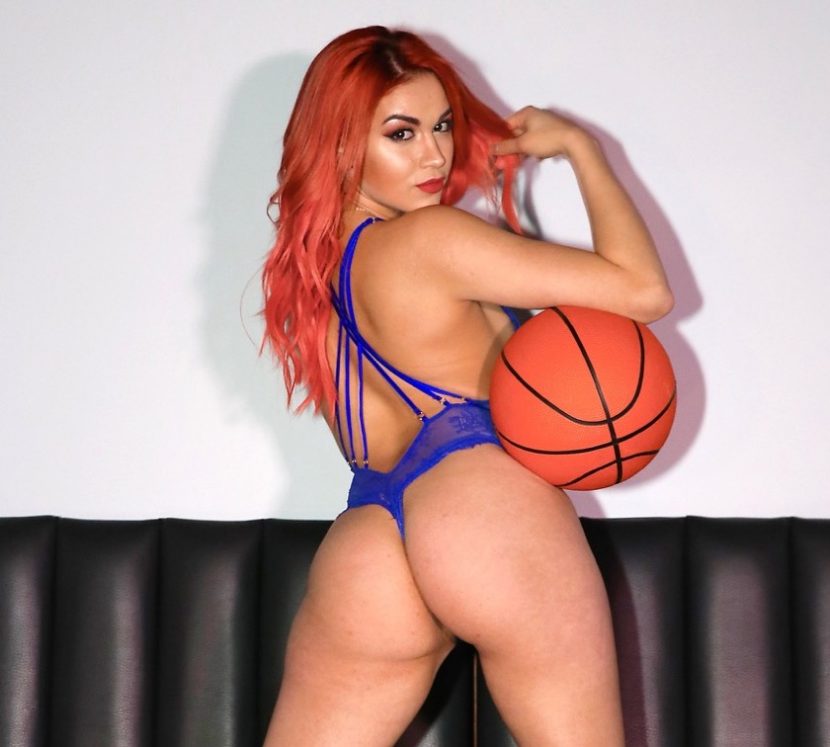 Hoops Cabaret in New York City combines the fun of a sports bar with the excitement of a gentlemen's club. It's basketball season, and the sexy Hoops Girls invite you to watch the games with them and also watch as they take off their clothes and show off their great bodies.
"Basketball is exciting, and so are the hot babes here," said Hoops girl Jasmine. "Come make it rain on us. We love to party and play!"
Performing on stages and up close and personal, the Hoops girls tell us several of the pro players regularly attend the club, but the privacy of all guests is protected.
The club boasts numerous Hi-Def TVs and a huge MegaTron video wall to view the games. There is also a VIP Man Cave for private parties.
Hoops Cabaret is just one block from Madison Square Garden and next door to the world famous Rick's Cabaret New York. A full service liquor bar with an extensive beer collection along with a food menu that features such delicious items as short-rib sliders, fried lobster tails, mac and cheese bites, etc, awaits you.
HOOPS Cabaret and Sports Bar
48 West 33rd Street, New York City
***Beautiful Entertainers
***Court-side, Mezzanine and VIP seating
***VIP Man Cave