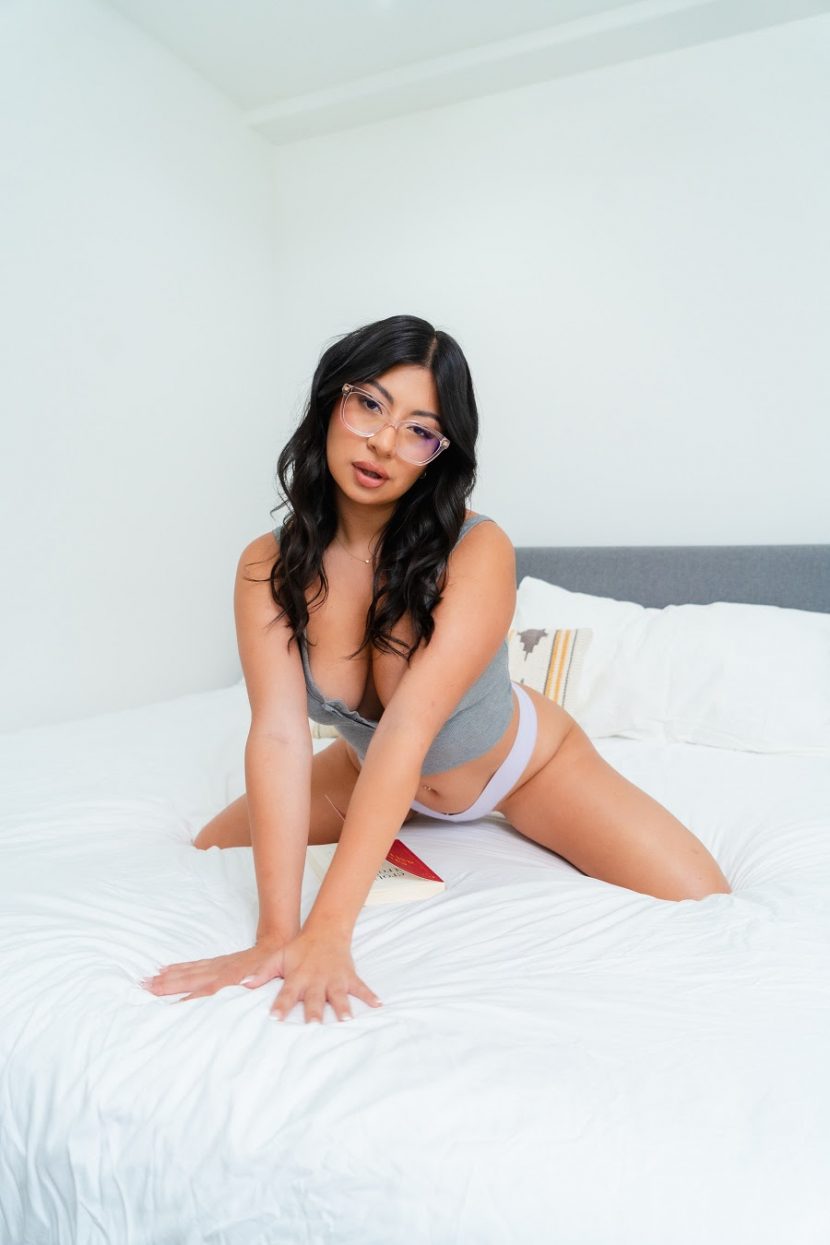 Rising star Cami Strella is setting her sights on Porn Valley productions as the wildly popular OnlyFans model expands her onscreen portfolio by officially signing with Spiegler Girls casting and management agency for talent representation.
After making the move to Los Angeles and exploring mainstream adult film studio work, Strella is more than ready to highlight her onscreen abilities and potential to producers looking to hire fresh faces for high profile shoots.
"I'm so excited to be shooting mainstream studio work under the guidance of Mark Spiegler!" enthused Strella. "I recently shot two scenes for Brazzers, and it was such an amazing experience. I absolutely love the professionalism in this part of the industry.
"Jumping into the mainstream world after being an independent content creator all these years certainly felt like a major leap of faith, but I couldn't be happier for the opportunities presented to me and the amazing crews I've had the privilege of working with thus far. It feels like I'm starting my career all over again but in a very new and fresh way."
Strella is available to shoot Solo, G/G, B/G, BJ, Group, Fetish, Multiracial and Trans film productions, with booking information through Mark Spiegler on her official Spiegler Girls Model Page.
?To learn more about Cami Strella, find and follow her socials:
CamiStrella.com
IG: @ @camistrella
OnlyFans: @camistrellaxxx (No PPV)
Twitter: @thecamistrella
Discord.com
OnlyFans: @camistrella (free)
?Fansly: @camistrella