Hollywood – There's a new site in town, and it's already making waves in a crowded sea. Introducing TheFlourishXXX.com, a one-stop shop for amazing content, on three separate sites.
In honor of this launch, the folks at TheFlourishXXX are offering a huge sale. This link gives you 50% off your first month of TheFlourishXXX.com. To save even more money, there is a bundle available; for only $29.99/month you can get access to their flagship site, as well as access to TheFlourishPOV.com (over 60 fresh POV scenes) and TheFlourishFetish.com. This is a once in a lifetime deal, as TheFlourishxxx.com is normally $25 per month by itself. The biggest bargain yet is signing up for the quarterly billing plan, and getting all three sites for just $24.99.
TheFlourishXXX features an array of 80+ scenes, including steamy B/G videos, anal scenes, G/G movies, and more. Some of the top names in the industry have videos on Flourish XXX, including Isiah Maxwell, Jessie Lee, Nikki Delano, Danny Mountain, Payton Preslee, Keira Croft, Chad White, Jon Jon, Sabina Rouge, Penny Archer, Anastasia Rose, Texas Patti, Ashlee Stone, Dexxx Blue, Devyn Lux, Aria Carson, and more. There are even more scenes coming up, and members will get exclusive access to BTS content, interviews with talent, editorials, and more.
And, if you like to listen to informative and fun podcasts, TheFlourishXXX also has a podcast available on Spotify, Google Podcast, and Apple Music. The inaugural episode can be heard here on Spotify.
Flourish XXX has gotten rave reviews from the performers that have shot with them thus far.
Veteran performer, Jessie Lee, shot with a familiar face in her first scene for TheFlourishXXX. She commented, "I shot my second on-camera anal scene for 'TheFlourishXXX' They took great care to create an inviting and comfortable environment for us."
Payton Preslee expressed how the scene she shot was tailored to her. She said, "It was my first time working for TheFlourishXXX and it was so much fun. I got to do a cool boxing scene and had my boyfriend as my co-star. Given that we're both into boxing it was the perfect scenario."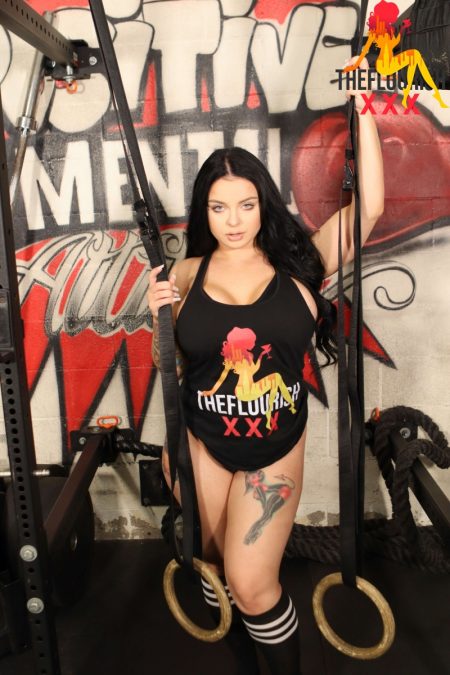 Isiah Maxwell, award winning performer, commented, "I had an amazing scene working with Flourish for the first time. They listen to what the fans want and put the performers' comfort first. That combination produces a product everyone wants and is happy with it. It made the day go by seamlessly while producing a high quality product. I can't wait to see how the company grows and I'm happy to be a part of it."
Sabina Rouge, former "Playboy Bunny" echoed Isiah's praise of TheFlourishXXX's environment. She remarked, "When I was first contacted by 'TheFlourishXXX' they were so kind! As soon as I was on set I felt so comfortable from the crew and the lovely talent as well. TJ is such a great director! It feels like a family."
Get information on the latest on The Flourish XXX on their Twitter and Instagram accounts. Fans can also listen to their podcast on Spotify and visit their flagship site at TheFlourishXXX.com.
PR for Flourish XXX is provided exclusively by XXX STAR PR. Follow us on Twitter, @XXXStarPR and check out our website, xxxstarpr.com. For interviews or media inquiries, contact [email protected].