Tampa – Roxie Rae kicks off February with a bevy of brand new fetish clips, each fulfilling your deepest fantasies. With foot worship, tickling, wedgies, and domination, there's something that will surely pique your interest. Featured performers include Jasper Reed, Emma Mayer, Sahrye, Cleo, Sydney Paige, Dacey Harlot, and the fetish queen herself, Roxie.
First, on The Foot Fantasy, Jasper is in need of some foot worship, but she's all alone. So, she decides to give herself some self-love by worshiping and licking her 7.5 feet. For fans who love to be ignored by a bratty beauty, Roxie's scene for The Foot Fantasy is for you. Roxie teases with her lime green socks, but if you want her attention, you better pay up!
Roxie is back at Roxie Rae Fetish for an armpit and tickle video. Roxie interviews Emma, and while Emma is answering, Roxie tickles her exposed armpit. But, Roxie is about to get a taste of her own medicine, as the tables are turned, and it's Roxie's turn to be questioned.
Closing out the featured clips is a sexy girl/girl scene for Best Wedgies. Sahrye tells Cleo about her past wedgie experiences, and Cleo is excited to try. The girls take turns giving each other and themselves wedgies, and they bring each other to orgasmic bliss. More girl/girl action is available on Karate Domination, Sydney teaches Dacey the secrets of having strong feet, and gets some sexy foot worship in the process.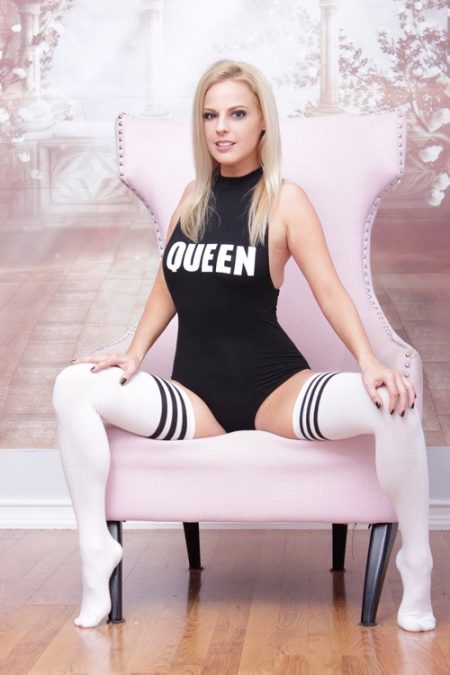 Follow Roxie on Twitter and her brand new Instagram account. For a complete list of who you can order custom videos with visit RoxieRae.com or email [email protected]. Buying a gift off Roxie's wish list is the perfect way to please her. Roxie has been adding exclusive never before seen content to her OnlyFans at https://onlyfans.com/roxierae, and IWantRoxie.com is the place to find Roxie's best solo clips.
PR for Roxie Rae is provided exclusively by XXX STAR PR. Follow us on Twitter, @XXXStarPR and check out our website, xxxstarpr.com. For interviews or media inquiries, contact [email protected].