Los Angeles – It wouldn't be an award show without the sexpot Cherie DeVille getting a nomination. True to form, Cherie received a nomination for Best MILF for this year's Nightmoves Awards. And, as in the past, fans can decide who takes home the trophy. Winners will be announced at the official awards show in Tampa FL on October 13th at the Tampa Gold Club.
Voting is open now through September 15th, and your vote can help Cherie win the award that so deserves. It only takes a minute by visiting the Nightmoves website and casting your vote for Cherie, who continues to be one of the hardest working MILFS in the industry.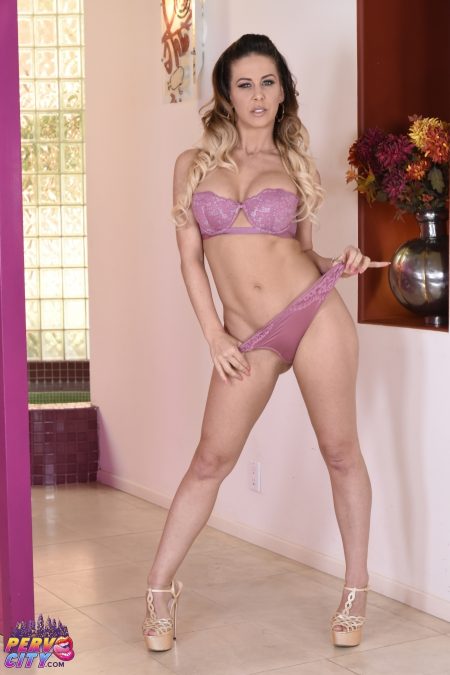 "I'm always so honored by every nomination I receive," said Cherie. "I especially love awards where fans get to decide the winner – they are such an important part of my career, and I love their unending support. Thank you to everyone at Nightmoves, and I hope you all vote today!"
Cherie is represented by OC Modeling. Directors and producers can contact OCM via their website for bookings.
Follow Cherie on Twitter and Instagram, and check out her new free Snapchat, user name cheriemilf. Spoil her with a gift from her wish list or join CherieSnaps.com. Fans can also find Cherie at her official website CherieDeVille.com.
PR for Cherie DeVille is provided exclusively by XXX STAR PR. Follow us on Twitter, @XXXStarPR and check out our website, xxxstarpr.com. For interviews or media inquiries, contact [email protected].
Photo courtesy of Perv City