MONTREAL, Quebec (Sept. 16, 2020) – O.L. Entertainment's studio Dark X debuts "Busty Bombshells," the opening installment of the new series featuring the industry's hottest buxom beauties. The movie is now available on DVD.
Iconic filmmaker James Avalon directs the series opener starring Ella Knox, Anissa Kate, Emily Right and Lasirena69 as they share their intense passion for black men with co-stars Thrillmonger, Brickzilla, Zach Cummings and Rod Jackson.
For box art, cast list and more visit http://www.milehighonline.com/product/movie/5192.
"James takes the reins of this initial chapter of the series featuring our gorgeous cover model Ella Knox," said Mile High Media Vice President Jon Blitt. "She, along with Anissa, Emily and LaSirena69 bring the heat to this action-packed debut that is bound to please fans of Dark X and those who love beautiful, busty women in hardcore action."
"Busty Bombshells" features four of the industry's most stunning buxom babes as they take on Dark X's top male performers in compelling sexual scenarios, featuring real orgasms, true chemistry and real passion.
The movie was shot in 4K ultra HD, featuring four intense scenes of hardcore sex, as well as a slide show of exclusive photos, animated chapter index, no regional coding and more on DVD.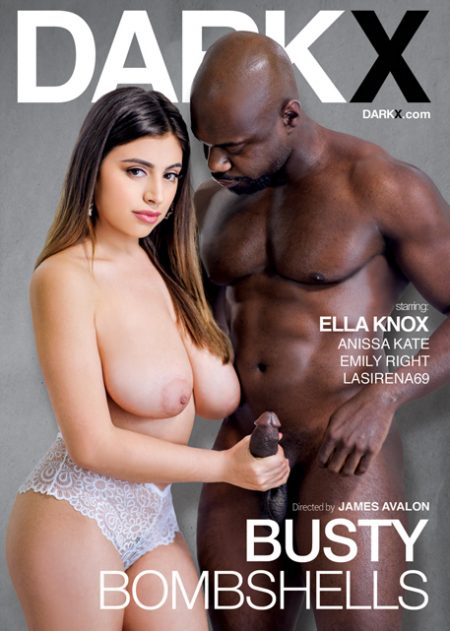 Known for its premium, high-quality ethnic hardcore porn, Dark X features major exclusives from many of the top names in adult entertainment. For more, visit www.DarkX.com.