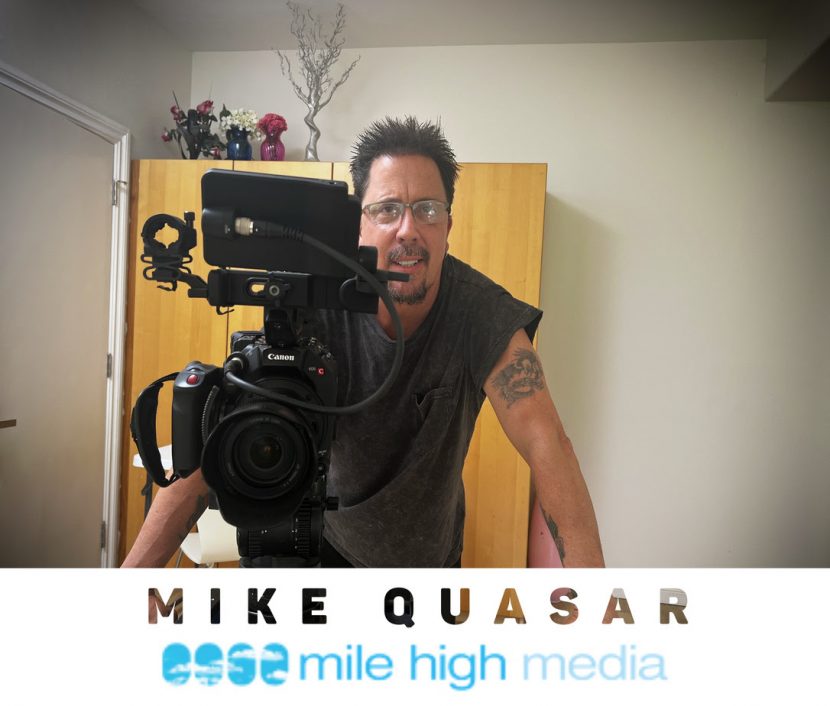 MONTREAL, Quebec (Aug. 25, 2022) – AVN Hall of Fame director Mike Quasar and adult production leader Mile High ink an exclusive directorial deal for the company's vast lineup of award-winning brands.
Under Quasar's direction are Mile High studios: Sweetheart Video, Reality Junkies, Noir Male, Doghouse Digital, MILFED and GILFED, with new projects on the horizon. Quasar's first Sweet Sinner feature, "The Hitman" is slated for release in early September.
"I've worked with Mile High on and off for almost 10 years, so the relationship was already there. I know that I have a reputation for being disgruntled and just wanting to go home but that's largely because I've felt like I've been on a never-ending treadmill for much of my career. Jon has offered me the opportunity to focus more on individual projects while having room to breathe. I'm very excited to be writing and shooting features again as well as creating the hardcore content that fans have come to expect from the various brands under the Mile High umbrella. Talent shouldn't worry though. I still just want to go home but now I'll be going home happier," the veteran director said with his trademark sarcasm.
Mile High Media Commander In Chief Jon Blitt had this to say, "Mike has been a part of our family for a long time. His skill and efficiency are legendary and as we were discussing upcoming projects and new products, we both had a 'eureka' moment. Mike can shoot any type of content, from high-end features to ads and everything in between. He's also an excellent editor and writer. Having him exclusive to Mile High was an easy decision for us."
With 30 years working in the Adult Industry Mike Quasar's directing resume is an enviable one, being the go-to shooter for Zero Tolerance Entertainment for 20 years as well as helming award winning movies for Wicked Pictures and most recently, a solid run with Penthouse. Quasar's decision to join Mile High exclusively marks a new chapter in an already lucrative 10-year partnership, promising his new content will incorporate the high-end, hardcore visuals of note while elevating Mile High's highly successful and innovative brands.