Tampa – The reliable Roxie Rae comes through once again with four new featured clips for this week. As a special treat, Roxie appears in one clip, new fan favorite Slyyy appears in a clip, and returning to Roxie's fetish kingdom are fan favorite porn stars Carmen Valentina and Sadie Holmes.
First up, Roxie does her best to humiliate you in her clip for Roxie Rae Fetish. You may think your money and good looks will win Roxie's heart, but when she sees your small package, she can't wait to belittle you. You can try to get it as hard as you can, but Roxie isn't impressed. Slyyy is back for The Foot Fantasy, and she's sweaty and smelly, just as you like. She will give you JOI, building you up until her big countdown.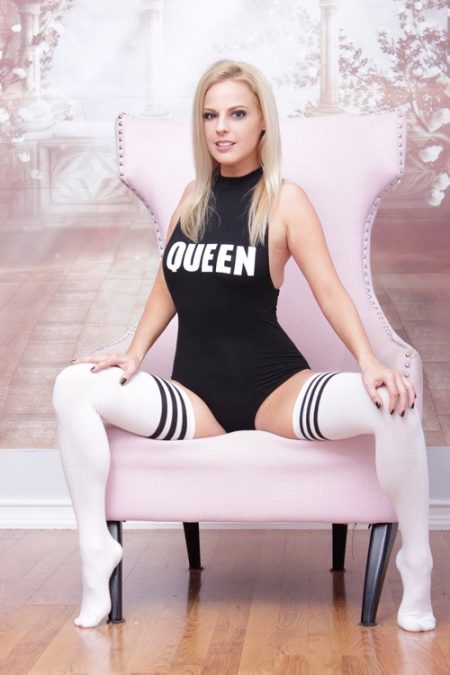 Sweet Sadie is back at the dojo for this week's Karate Domination clip. After class, Sadie is ready to mediate, and wants you to join. In letting go, she encourages you to release your member, and instructs you to do what feels good. Sadie is also in a new clip for Best Wedgies, with Carmen. The two stars tease and please each other with front and back wedgies, getting pleasure knowing you are watching.
Follow Roxie on Twitter and her brand new Instagram account. For a complete list of who you can order custom videos with visit RoxieRae.com or email [email protected]. Buying a gift off Roxie's wish list is the perfect way to please her. Roxie has been adding exclusive never before seen content to her OnlyFans at https://onlyfans.com/roxierae, and IWantRoxie.com is the place to find Roxie's best solo clips.
PR for Roxie Rae is provided exclusively by XXX STAR PR. Follow us on Twitter, @XXXStarPR and check out our website, xxxstarpr.com. For interviews or media inquiries, contact [email protected].