I'm not sure if you heard but Flash Brown has been arrested on charges of battery, pimping and pandering, and human trafficking.
I did a little more research I found that the assault charges were with his current wife who is a mainstream model and include 2 counts of battery with a weapon, which is a felony.
In 2010 he divorced from his previous wife due to domestic violence and has a restraining order against him as a result of his abusive behavior. Rumor is he actually put a hit out on his last wife. Which is why he has a permanent and irreversible order of no contact.
Our source was right, we didn't know about this but thanks for the tip! What we can say with confidence is that he hasn't posted a twitter update on his timeline since October 15, 2018, where previously he was rather active.
After a little digging, we found he is still in LA county jail and is currently being held with a bail amount which was set at $205,000 which has now been raised to $245,000 due to additional charges being filed since his original arrest. The court is also is requested a 'pre-plea report' before sentencing. Which basically means they are going to look into how violent they were in the past.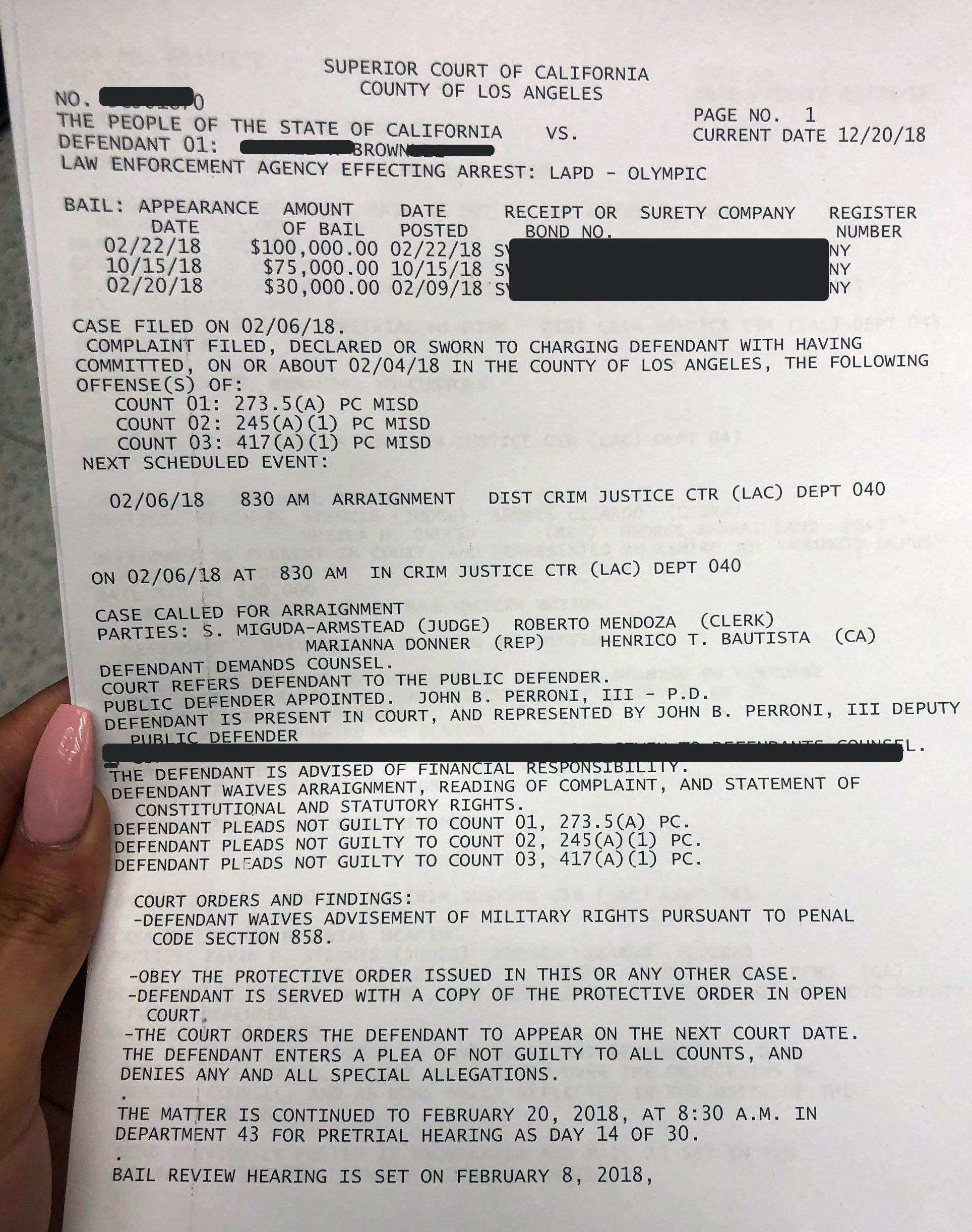 He was served a protective order by his current wife, during his arraignment hearing, in open court.
Although I'm told 2 or 3 new charges have been added, the initial charges were 275.5(a) inflicting corporal injury to a spouse, 245 (a) (1) assault with a deadly weapon or instrument other than a firearm and 417 (a) (1) drawing a deadly weapon (other than a firearm) in a rude, angry or threatening manner.
His incredibly beautiful wife is a mainstream model, originally from Denmark was held against her will, physically beaten with his fists and then also later with a weapon. Although we are told she is now in a safe place and has since recovered from her physical injuries, she still has nightmares.
What kind of man does something like that?
Flash Brown is a male performer who started in the industry in 2010. He's originally from Tennessee .
He stands out from other male performers based solely on his size. He's reportedly stands 6 feet 6 inches and weighs 230 pounds. A size he clearly uses to intimidate the females in his life.
I've spoken to a few producers who know him and they tell me that he's a cool guy but they just don't want to work with him because his drug and alcohol problems, which have caused some issue on sets in the past.
According to some of the court files it looks like he was also charged or currently being investigated for charges of "pimping and pandering", specifically in regards to his wife. You can be guilty of pimping just for knowingly living off the proceeds of someone else's work as a prostitute however it looks like in this case he got busted trying to pimp out his wife against her will and because she's originally from another country that may play into why they are looking at him on human trafficking charges as well.
As always we'll update you on this Flash Brown story when more information becomes available.