Whoa! Felt it was prudent to share a former client of Shy Love and her VIP Connect "agency" crossing the finish line of success.
BONIFAY, Fla.—Aubrey Gold, a veteran of more than 60 adult videos released between 2015 and 2018, was arrested this week in connection with the murder of a 51-year-old Dothan, Alabama, man, Raul Ambriz Guillen, who had been missing since around July 4.
Gold, according to her biography on the IMDB.com site, is also a native of Dothan, and is 23 years old. Since last appearing in porn two years ago, Gold has been arrested six times, according to a report by WTVY-TV in Dothan. Prior to her arrest in connection with the murder, she was awaiting a felony drug possession trial scheduled for November.
Last year, she was also hit with a charge of failing to appear in court to face a count of receiving stolen property, according to a Dothan Eagle report.
Guillen's body was found in Graceville, Florida, near the Alabama state line about 200 miles south of Dothan, according to an Associated Press report. The AP also reported that Gold was the dead man's girlfriend.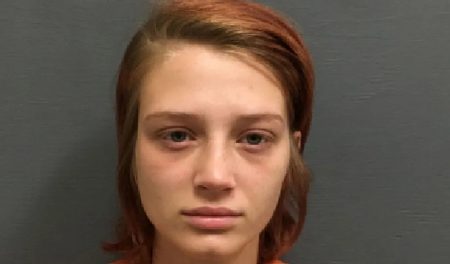 ubrey