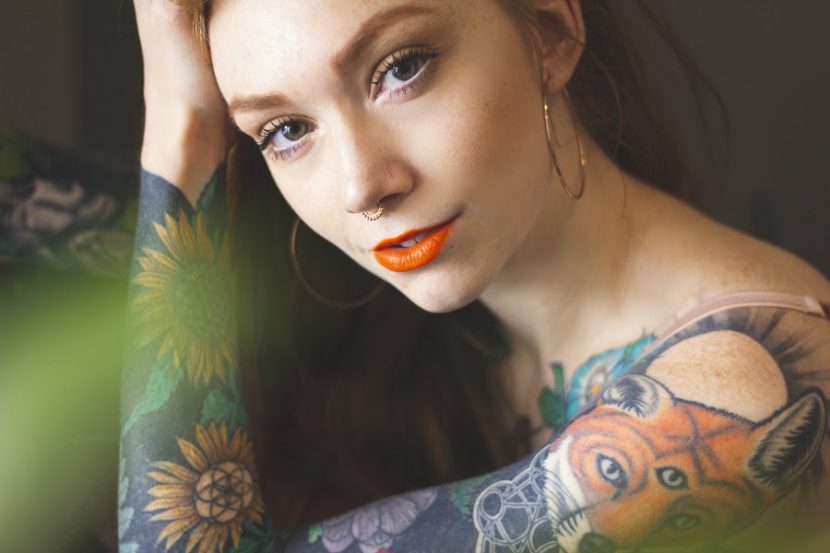 (Los Angeles, CA) — GoAskAlex is tackling the topic of worker exploitation and the thoughtless business of fast fashion and cheap goods in a new article for the blog
MelRoseMichaels.com
, 'Consumption & Waste in OnlyFans Creator Communities'.
The Canadian performer and independent content producer, who refers to herself as a 'farm to table porn creator' who retains the majority of her net profits, opens up about the mistreatment of workers who manufacture items abroad that are used in a wasteful manner by Western consumers.
"Something I have noticed in the sex work industry is a pattern of exhaustive consumption. In the case of independent content creators, this is especially true of props and garments. I have seen this develop as a response to the pressure to constantly create new content. The culture of overworking ourselves creates a mounting pressure to churn out original media round-the-clock," she writes.
"As a general rule, most of the excess items purchased for content remain unused – and as a result many of our closets are full of more costumes and lingerie than we have function for… Amazon brand tripods and flimsy underwear are doomed to be replaced every month after they inevitably fall apart. Much of the plastic packaging on these single-use items is not recyclable, and ends up in our oceans. Consequently, we become unknowingly responsible for polluting our natural resources."
Alex emphasizes that performers, whether they realize it or not, have the opportunity to make a difference by becoming ethical content creators. "Social media has played a critical role in the amplification of our collective voice, as individuals speak up about the benefits and realities of sex work.
"Something I've encountered a lot lately is the 'pay for your porn' movement. By paying a performer directly, the customer empowers the working person and lessens the possibility of workplace exploitation. Additionally, more and more consumers are realising that they can have a far more rewarding and intimate experience when purchasing directly from a sex worker.
"I implore my fellow sex workers to vote with their dollar by purchasing ethically and sustainably made products. In doing so, we can reduce the amount of exploitation in the production line, and we can be truly proud of our ethical work."