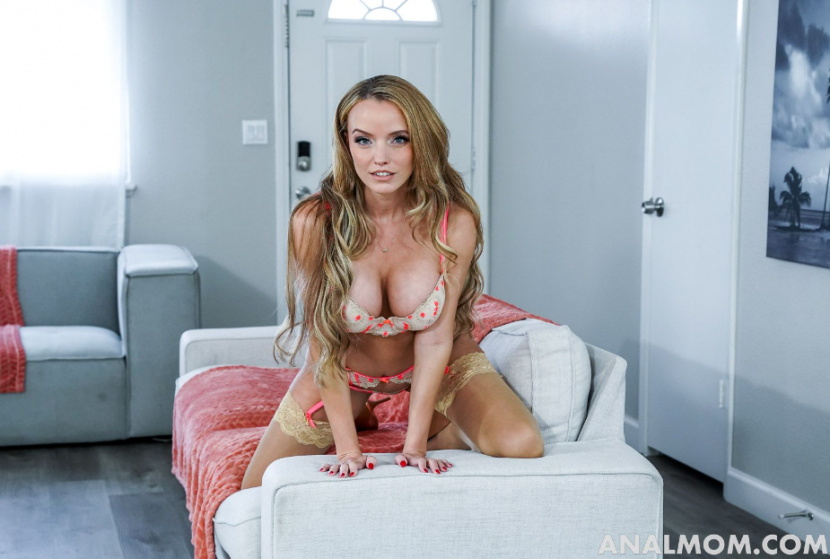 MYLF is excited to announce the release of five alluring new scenes featuring the sexiest women in the game. London River, Callie Brooks, Pristine Edge, and more horny milfs promise to leave viewers at the edge of their seats begging to see more!
Mom Swap features London River and Slimthick Vic competing to get their stepsons' attention in a new episode, "An Unforgettable Match." London and her stepson (Nade Nasty) have a tradition where they watch football games together once the season starts. However, this time Nade invites his friend and stepmom (Nick Strokes and Slimthick Vic) over to join. London and Vic begin to compete for their own stepson's attention after catching them checking each other's stepmoms out. After talking it out, London and Vic decide to team up to seduce their stepsons together.
Bridgette B is a casting director looking to have some dirty fun in a new BBCParadise scene, "A Good Casting Call." Bridgette's job consists of her interviewing a line of sexy men to cast for an upcoming movie. Bridgette recently got out of a marriage and is feeling horny, she wants to have some fun now that she's single. When Isiah Maxwell walks in, Bridgette knows right away that he's the perfect fit for the role of pleasuring her.
"A League of Her Own: Part 1 – A Rising Star" is out now on Milfty! After a successful release on MYLF VIP, MYLF is ready to showcase this feature to all members in three parts. In Part 1, Callie Brooks is a fearsome baseball coach, but she's been out of the game for a while. When faced with eviction, she takes on a job as a baseball league coach. However, the players (Jodie Johnson, Matty Iceee, Parker Ambrose, and Victor Ray) aren't exactly up to par. But when Callie hears about top player Logan Xander getting expelled from his former team, she knows that he's the winning ticket her team needs and will seduce Logan into joining them!
Pristine Edge wants to get naughty with her husband in a unique way in a new AnalMom scene, "Wrong Number, No Problem." Pristine misses her husband and is in the mood, she decides to video call him while wearing lingerie. However, Pristine accidentally calls her stepson (Rion King) instead. Pristine tries to get Rion to promise never to mention this to his dad, but Rion has other ideas. Luckily for Rion, Pristine is still turned on and ready for whatever his demands are!
MomDrips has Kathryn Mae going to extreme levels to make sure her husband (Donnie Rock) won't cheat in "Please, Don't Leave!" Donnie is about to leave on a long business trip. To ensure he won't cheat and come back home, Kathryn plans to get Donnie to impregnate her. She knows Donnie won't pass on the chance to have some fun with her before he goes.
Visit MYLF.com and follow on Twitter @GotMylf and Instagram @gotmylfsociety