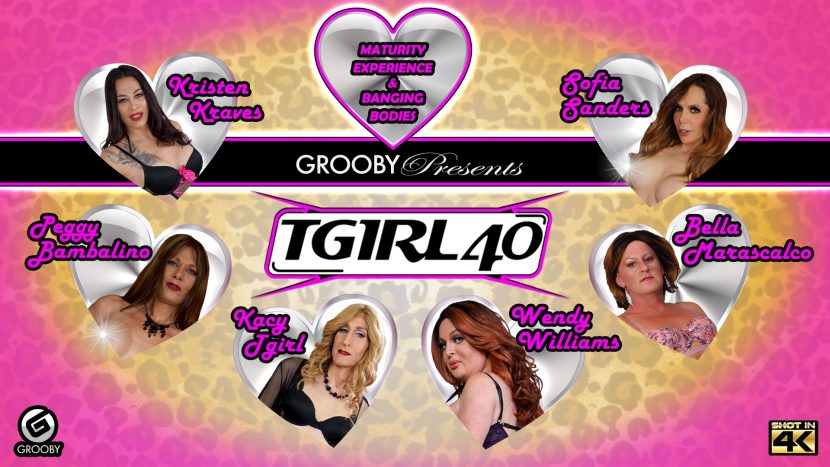 Leading trans company Grooby announced their latest DVD, TGirl 40, featuring a veritable smorgasbord of trans MILFs. This title is now available for purchase at the GroobyStore.com.
"TGirl40 is a celebration of the beauty and allure of mature trans women," said Steven Grooby. "We've handpicked six of our most fabulous over 40 performers and as you can see, with age, cums experience."
Directed by Radius Dark and Omar Wax, TGirl 40 stars Wendy Williams, Kristen Kraves, Sofia Sanders, Bella Marascalco, Kacy TGirl, and Peggy Bambalino.