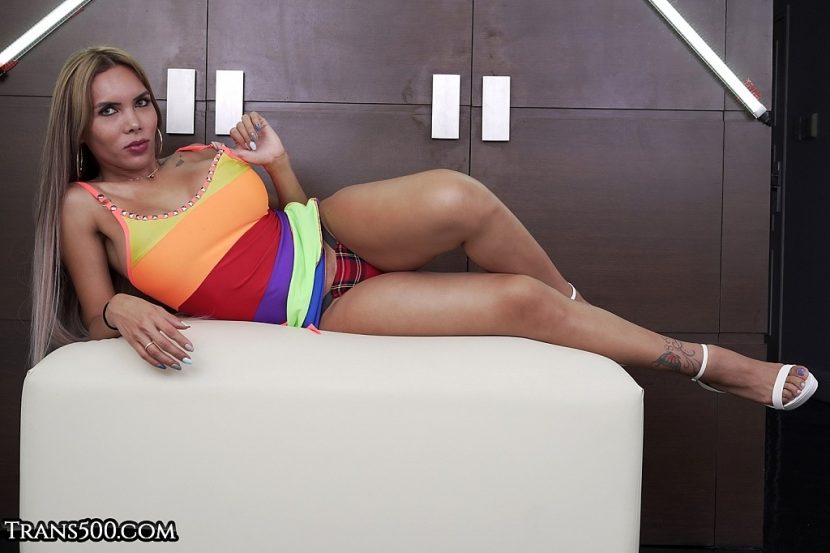 Mexican Trans Star Lizzy Laynez is a exotic beauty with long hair, a beautiful complexion and the perfect assets,  who is not only a student but dedicated to providing content for her fan platform OnlyFans and being a fan favorite at Trans500.com.  Laynez recently gave HotWendyPR.com an informative interview.  Trans500 Publicist Wendy Williams released the Interview on her company website. Read the full Interview at 
https://hotwendypr.com/?p=337
Lizzy is active on social media  with her followers on twitter @LizzyLaynez.  Her social media provides teaser photos and video clips of exclusive content seen on her OnlyFans.com/LizzyLaynez.
"I wanted to Interview Lizzy because she actively promotes her work on Trans500.com", says Williams.  "With six scenes on the site she is obviously a fan favorite.  Her April 16th hardcore with GG Model Mariana Martix and Male Performer Karlo Karrera showcases her sex appeal and versatility as a performer.  I really liked her answer about her favorite movie, very insightful to her as a person and not just a sex worker.
Follow Lizzy on Twitter @lizzylaynez and Wendy @tswendywilliams.  Trans500.com is updated weekly with exclusive content showcasing Models from around the world.  For all Interviews/Questions contact Wendy at  HotWendyPR.com.