We got an email today. I'll let you read it for yourself. It's long but juicy.
You wrote about Justin Hunt but why not mention his fiance Sofi Ryan? I mean she's clearly blowing somebody to keep her real story out of the industry news. I don't get why nobody is talking about it? It's a big story and she even got a mention in The Dirty over it. 
Before getting into porn Sofi Ryan worked as a barista in Seattle. I think most people know that version of the story by now but there is much more to it.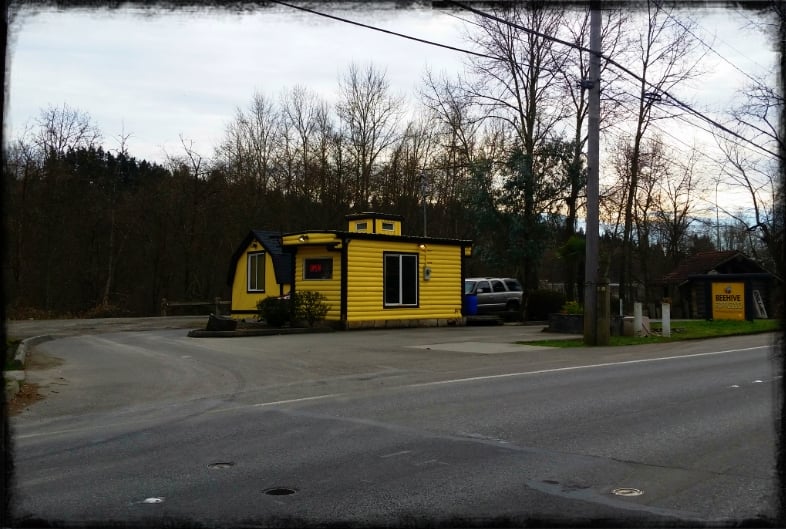 She was fired from Beehive Espresso because she was caught getting naked while at work, doing webcam shows and just randomly posting nude pics while at work. But the real story is, she was actually giving a dude a blowjob on camera and got caught and arrested. I don't know if she served any time but apparently, she got probation.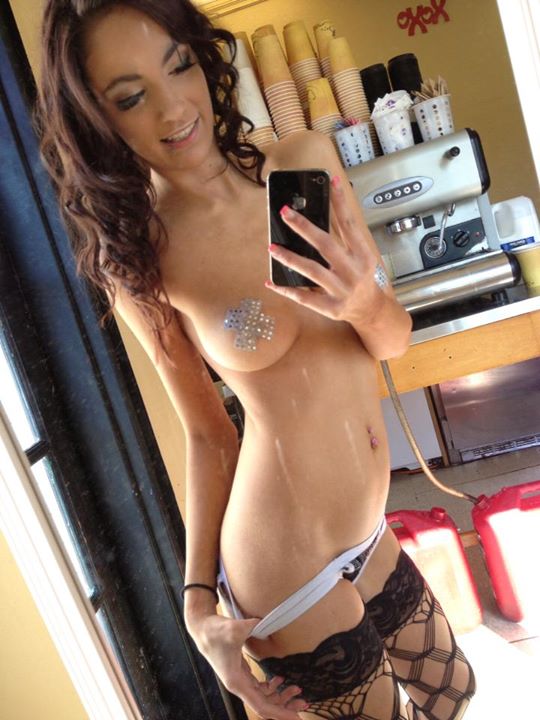 Here is one of the reviews from YELP about the Beehive Espresso.
Coffee was ok.  Obviously people aren't coming here for just coffee.  So, I give it 4 stars for having decent coffee and succeeding at the sexy coffee part lol

I've been there before. It's a shit hole. Nothing to write home about for sure. But that's where Sofi Ryan then Hailey Hampshire got her start.
Here she is listed on The Dirty.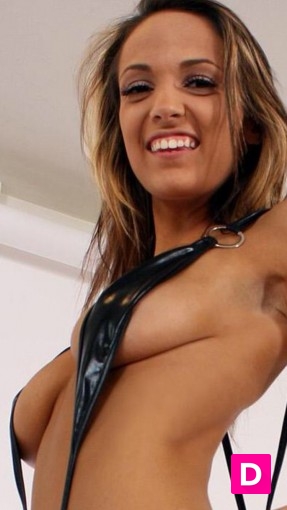 THE DIRTY ARMY: Nik, Hailey Hampshire her porn want to be name is haileyskyeee name hailone of the dirtiest bikini barista in Washington has been around with her huge forehead and saggy tits n flat ass showing us all on her public snapchat she recently has been showing us her nasty pu**y online on mycamfan she got an account on playboylive webcam show but have you seen the girls…… No models basic crusty cam girls. She mentally not stable she hangs out with sugar daddies mostly and balling her eyes out in her coffee stand she was fired from beehive expresso for doing shows. She can't get another job She has a annoying voice that so loud and her teeth are whack her bottom teeth methed out.all her pictures on Instagram mostly photoshoot she wears cheap weave and longest nails ever I find it so trashy but every prostatute has that. She has been gaining a lot of weight in her belly she was treating to kill a girl and said she prego.we all are watching this train wreck as she putting her self out for free.why are girls such attention whores theses days and can't afford a dentist.

Less smile, more clothing.- nik
But that's not the full story. As I said before, it's true she worked as a bikini barista and got fired for getting naked at work, the real story is that she was arrested and was on probation for prostitution. From there she did some modeling for Playboy Plus and some webcamming on Playboy Live before finally going full-blown porn.
I mean most girls who were on probation after being arrested for prostitution probably would avoid trouble like doing porn, but hey, that's Sofi Ryan for yah.
We don't normally post girls real names if that is her real name. Not even sure. But considering Sofi Ryan used the name as a webcam performer on MyFreeCams, and on Playboy Live as well as the modeling she did for Playboy Plus, obviously, she outed her own name. However, that may not even be her real name. For all, we know that's just another stage name she used prior to getting in porn. Don't know, don't care.