Notorious women beater and all around piece of shit was a little angry this past weekend. No, he didn't run out of FIJI water, it was worse. Apparently there are no pictures of him at the XBIZ Super Spreader event…
According to the PETA poster boy, the photographer deliberately DID NOT take a picture of him. That's a problem, see in Jessy's mind, he's somebody. And he was slighted by XBIZ…
The sad part of this is Jessy thinks people tune into porn because of him, and that somehow he's as big of a name as a Manuel or Deen. Those guys make 30k plus a month Jessy, you make like 1000. I mean you used to make more before you got fired from most of your gigs. But now you're just another women beater living on the fringe side of porn…
To make matters worse,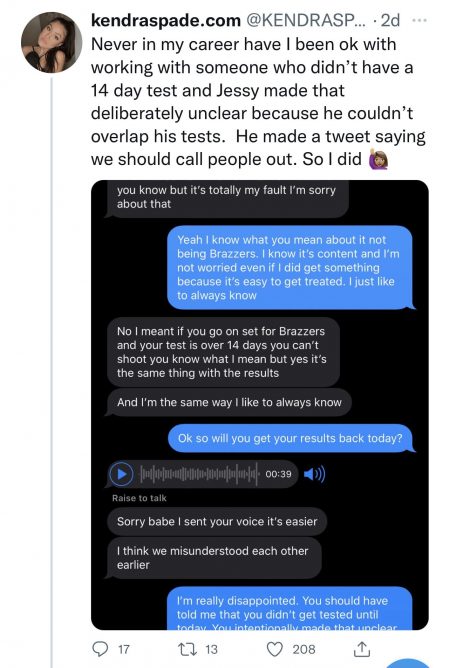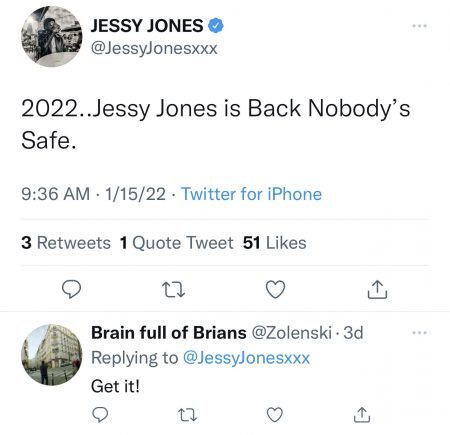 He got called out for his testing. Then responded with how he can't be canceled…
Of course you can't be cancelled, you're no one. You don't find it odd that people liked you when you had high profile directing gigs? Like you think chicks liked you for your personality? You probably think strippers want to date you. Now when Mr Superstar Jessy Jones makes a tweet, no one cares. You no longer have the budget to have fake friends. Its you, Zolenski and Billy Caverject Boston.
This is porn Jessy. it's full of women beaters, rapists, animal abusers, girls who eat their own shit, and pimps. You fit right in.