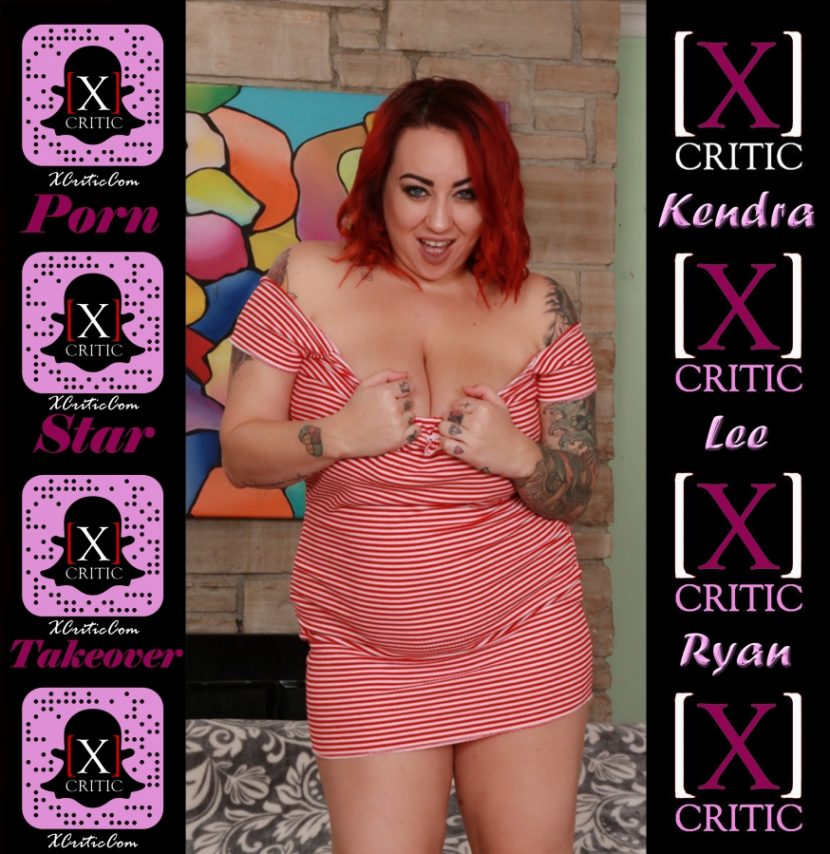 Los Angeles – Voluptuous redhead, Kendra Lee Ryan, will be the featured star on XCritic's SnapChat during Thursday's "Porn Star Takeover." Kendra Lee, who is a favorite over at XCritic, plans on giving fans a special post-holiday treat, and there's no telling what kind of sexy fun she has planned. Be sure to follow XCritic's official SnapChat, XCriticCom right away so you don't miss a minute of Kendra Lee's takeover.
Last week, Kendra Lee announced her ManyVids and FanCentro holiday sale, and it is still going strong. Fans can purchase videos on her ManyVids page or purchase her SnapChat account through FanCentro for an amazing 50% off. The amazing sale continues until January 1st, so if you didn't get what you wanted this past holiday, you can still get yourself the perfect gift.
Kendra is so excited that her fans are taking advantage of this sale. She commented, "This sale is more successful than I could have imagined. I knew my longtime fans would love it, and I've gotten so many new fans through the sale, it's incredible. I want to thank you all! And, don't forget the sale goes until January 1st, so there's still time to get yourself something special!"
For bookings contact Kendra at [email protected].
You can find Kendra on her Twitter and Instagram accounts, and her Snapchat is available for purchase via FanCentro. Kendra would love a gift from her wish list, or you can treat yourself while treating Kendra with a purchase from her ManyVids store. Any purchase from Kendra's wish list get's you a free week of Kendra's Snapchat or a video from her ManyVids.
PR for Kendra Lee Ryan is provided exclusively by XXX STAR PR. Follow us on Twitter, @XXXStarPR and check out our website, xxxstarpr.com. For interviews or media inquiries, contact [email protected].