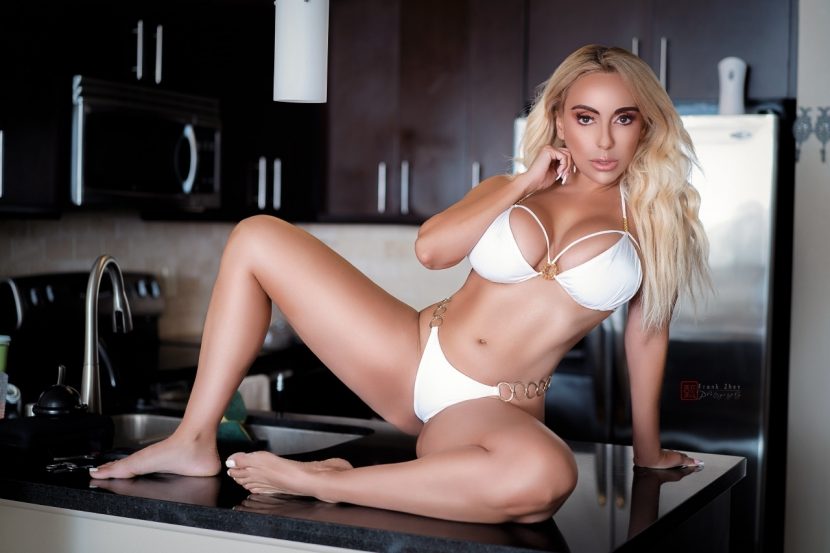 Las Vegas – Kylie Kingston shows fans what a caring and nurturing stepmom she can be in her debut scene for PervMom.com. Released this past weekend, Kylie stars in a three story scene that will keep fans entertained.
First, when Kylie catches her stepson masturbating, he begs her to show him how to cum properly. Kylie just wants to help, so she uses her mouth to suck him off. Next, after a tough session at the gym, Kylie's stepson massages her, which leads to Kylie being bend over the kitchen counter. The closing vignette has Kylie finding lingerie in the laundry, and it doesn't belong to her. Her stepson eases her mind, as he eases inside her, soothing her jealousy away.
"I had a blast at PervMom," commented Kylie. "I loved the quick lead-ins to each scene, and I loved being the helpful stepmom. And, I achieved my goal, as I helped him cum over and over! So, head over to PervMom.com and check me out!"
If you are in the mood to listen to some great music, check out Kylie's feature on Fleshbot's Fleshtunes. Kylie's tastes go across several genres, from rock tunes by Incubus, to dance and hip hop tracks from Tyga and Cardi B, and chill songs by Lana Del Rey.. And, Kylie always supports her fellow performers, so she makes sure to include Gina Valentina's track as well.
Kylie is represented by Motley Models, and is available for BG, BGG, creampies, GG, MILF and solo work. To book Kylie, please email [email protected].
Follow Kylie on Twitter and Instagram. Fans can enjoy Kylie's videos on Pornhub, and keep watching to help Kylie move even higher on their ranking system
PR for Kylie Kingston is provided exclusively by XXX STAR PR. Follow us on Twitter, @XXXStarPR and check out our website, xxxstarpr.com. For interviews or media inquiries, contact [email protected].