Live shows are becoming big business for porn stars. Some performers are reporting an astonishing amount of money by doing live shows. The problem is, with so many competing for that webcamming cash, is there something different a girl can do to stand out? That's really the question of the day.
Earlier this year Sofi Ryan did a live stream on Twitch and I thought it was a great idea, combining porn stars with the whole gamer market. The only problem is, Twitch isn't exactly adult friendly. But interestingly enough I found a similar platform that welcomes porn stars and their naked bodies with open arms.
Tell us about Plexstorm. What exactly is it?
Plexstorm is a streaming platform where people can live stream gameplay. They are also allowed to show adult content or wear sexy outfits — like cosplay.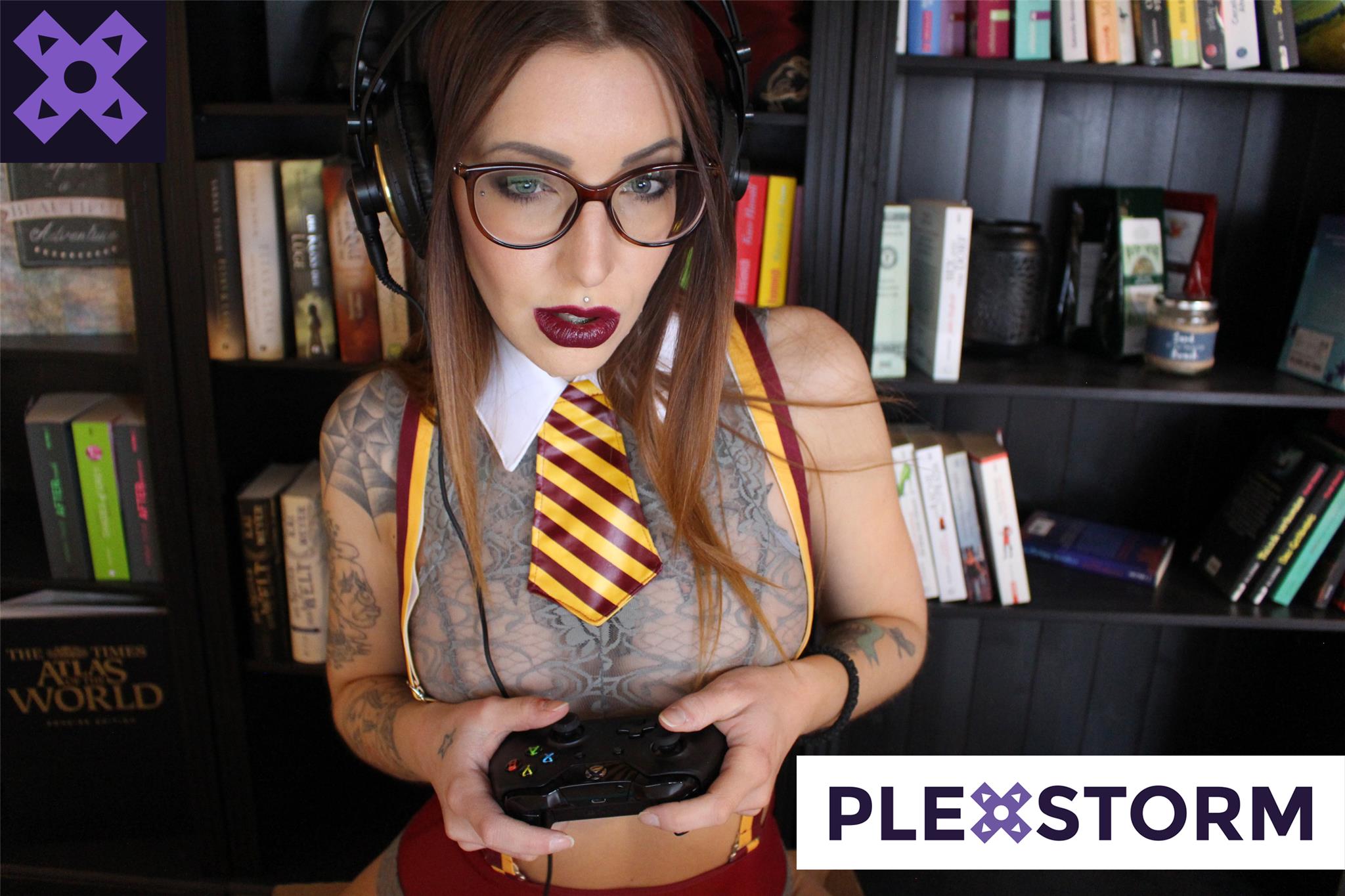 What makes Plexstorm different from any other webcam platform like Streammate?
Plexstorm is about uniting gamers, webcam girls and porn stars. While there are other sites out there that let you get naked on camera or that let you stream live gameplay, we are the first to unite the two. Plexstorm is about gamers and anyone looking to tap into that market will enjoy broadcasting on Plexstorm.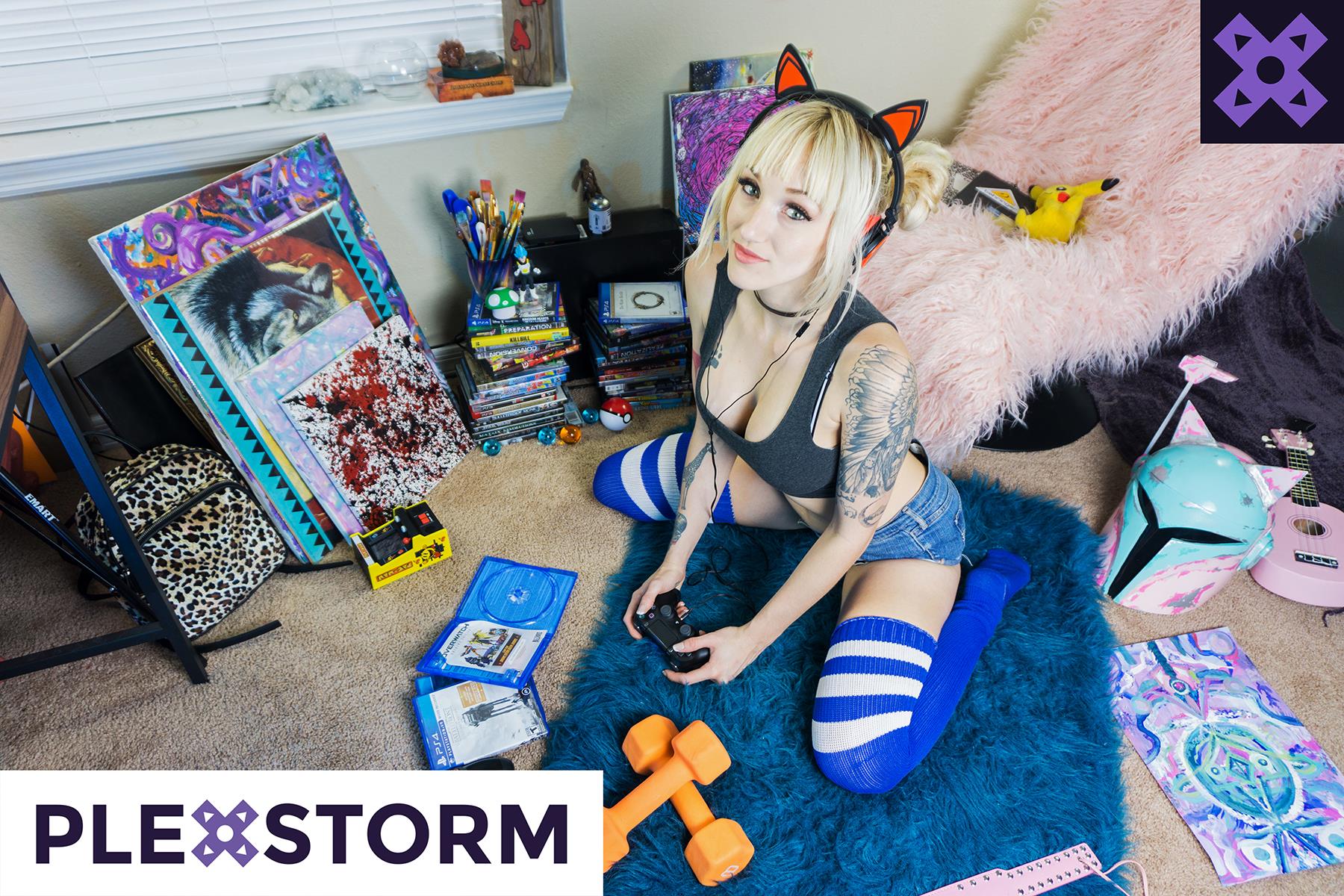 We know what's in it for fans, they get to watch hot girls play their favorite games, but how does this work for the girls? How do performers make money with Plexstorm?
They earn money with tips. As fans watch their streams they can tip the girl. They can also make money with subscriptions for private streams. Brands, developers, and others can book broadcasters to let them use their products during live streams.
That sounds great. Just how long has Plexstorm been around?
We are a new service, offering limited early access to a select few broadcasters. Those interested can sign up at Plexstorm.com.