Los Angeles – July has just begun, but AmateurPorn.com has already chosen their next model for Creator of the Month. Each month, Amateur Porn honors the creators that make their site so popular, and they have chosen Jas to spotlight. Jas's spotlight focuses on some of her background, as well as her thought process for creating content, and her advice for other creators.
Jas has been with AP since it's inception, and she continues to keep her content fresh and exciting.  Starting shortly after her 18th birthday, Jas began nude modeling and camming, which eventually led to self-shooting her own content. Finding her home at AP, her popularity soared, and she's been creating content ever since.
Her content is inspired by her love of cinema, and the majority of her clip's reflect this in one way or another. With her experience in creating content, Jas reminds newer models to listen to their bodies, and not get too caught up in creating perfect content every time. As an independent creator, Jas loves the payout that AP offers, as well as support their staff offers to models.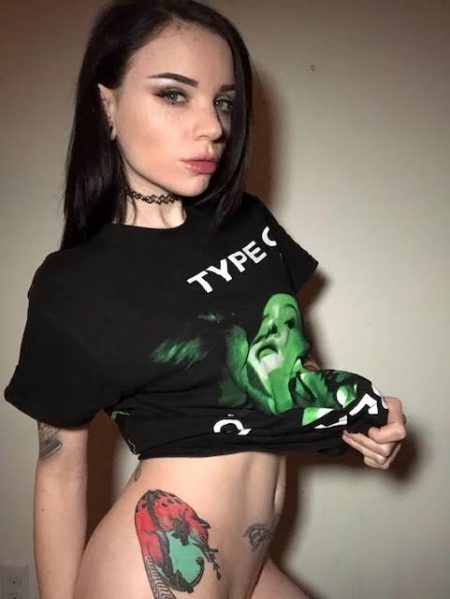 You can check out Jas's official AP page, and keep up to date on her latest endeavors on her Twitter and Instagram accounts.
AmateurPorn.com offers models more than your average clip site. With their unique token-based system, AP enables your fans to buy your videos quickly and easily with one-click.
AP also features a very cool proprietary interface for custom video sales to ensure you are paid when you deliver a custom video. In addition, AP also just began rolling-out new tip-to-vote contests, and will be running 2-3 tip vote contests every month. Open to all AP creators, these contests have been a big hit with participating creators and their fans enjoy it as well! Best of all, with a nearly unheard of 75% payout for content creators, AmateurPorn.com will be your favorite new content sales platform.
For more information, follow AmateurPorn.com on their official Twitter account. They also have daily model takeovers on their official Snapchat account, at user name AmtrPrn.
Follow us on Twitter, @XXXStarPR and check out our website, xxxstarpr.com. For interviews or media inquiries, contact [email protected].