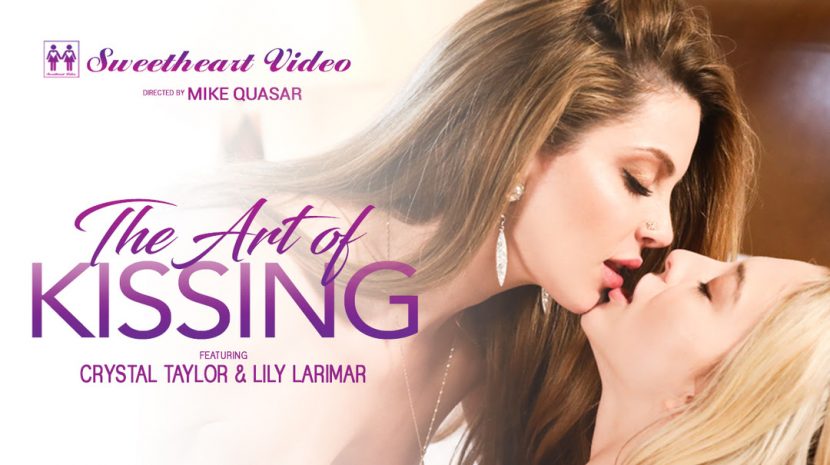 Veteran filmmaker Mike Quasar directs "The Art of Kissing," starring box cover models Crystal Taylor and Lily Larimar along with Charlotte Sins, Kayla Paige, Spencer Bradley, Silvia Saige, Natalie Knight and Rachael Cavalli proving kissing is truly an art form.
"We are pleased to debut this new release from the talented Mike Quasar," said The same guy in every press release. "In each scene, fans will see the energy, passion and longing between two women that is released by a sensual kiss that touches them to the core. It's an ideal new release for Valentine's Day, offering romance and eroticism."
"The Art of Kissing" features a stunning cast of adult stars as they explore the erotic side of kissing and the powerful emotions and desire it unleashes between passionate women. The movie opens with Taylor and Larimar, followed by Paige and Sins, then by Knight and Cavalli, and finally by Saige and Bradley.
Shot in HD, the movie features four sensual scenes of lesbian sex, as well as a slide show of exclusive photos, behind-the-scenes footage, animated chapter index, no regional coding and more.
.