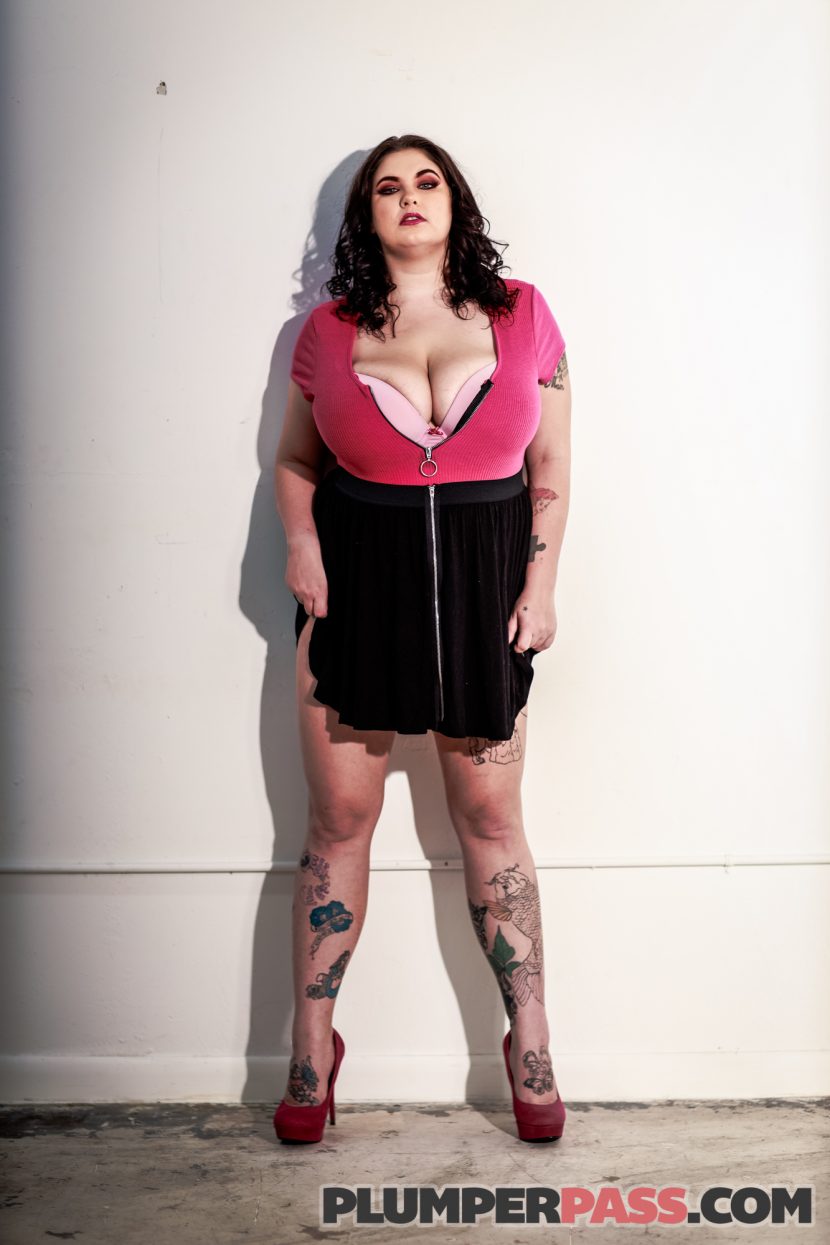 Las Vegas – Brunette beauty Mischievous Kitty didn't waste any time filming a new scene for PlumperPass. Her newest scene, "BBW Bound" debuted on Monday and it is one of Mischievous Kitty's best scenes for the site.
"BBW Bound" begins with Mischievous Kitty on the phone, talking to a friend about her abduction fantasy. She says she met someone on a forum who shares the same interests. A bit later while she's watching TV an intruder enters and surprises Mischievous Kitty from behind. While scared, she can't help but feel excited by this fantasy come true. Mischievous Kitty receives some oral pleasure, before swallowing her surprise partner's member for some deep throating. She gets tied up, gagged, and pounded in multiple positions before he showers her with jizz.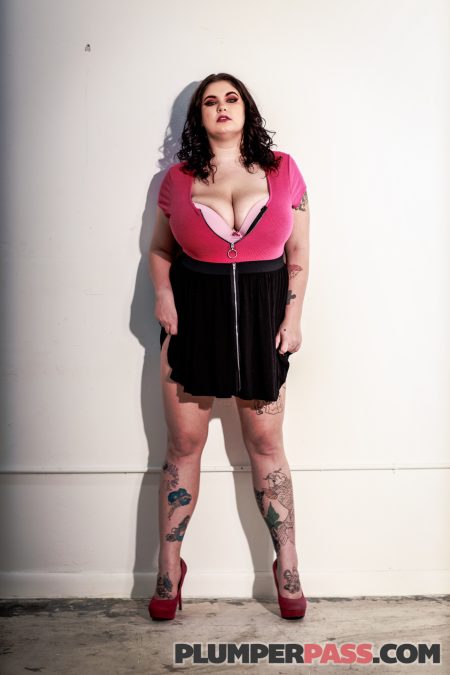 "This scene is a fantasy come true," commented Mischievous Kitty. "I've always been fascinated with abduction fantasies, and always wanted to work with a company like PlumperPass.com to make it a reality. The scene turned out great, and my fans are going to love watching me bound and fucked!"
Now is the perfect time to check out Mischievous Kitty's official ManyVids store, KittyTitties.com. Mischievous Kitty is moving all her hardcore content to her website, but wants to give her fans the chance to get these videos before they are gone. From now until May 1st, all of Mischievous Kitty's hardcore clips will be on sale for 25% off! Treat yourself while treating Mischievous Kitty for all her hard work!
To book Mischievous Kitty please contact her at [email protected].
Fans can keep up to date with Mischievous Kitty on her Twitter and Instagram accounts, or follow her free Snapchat at freekittykitty. To see even more exclusive content, join https://mischievouskitty.com/. Mischievous Kitty's ManyVids store, KittysTitties.com, has over 200 videos for your viewing pleasure. Fans can also text or chat with Mischievous Kitty on SextPanther, or show her some love with a gift from her wish list. For everything Mischievous Kitty visit her new site https://roundtitties.com.
PR for Mischievous Kitty is provided exclusively by XXX STAR PR. Follow us on Twitter, @XXXStarPR and check out our website, xxxstarpr.com. For interviews or media inquiries, contact [email protected].