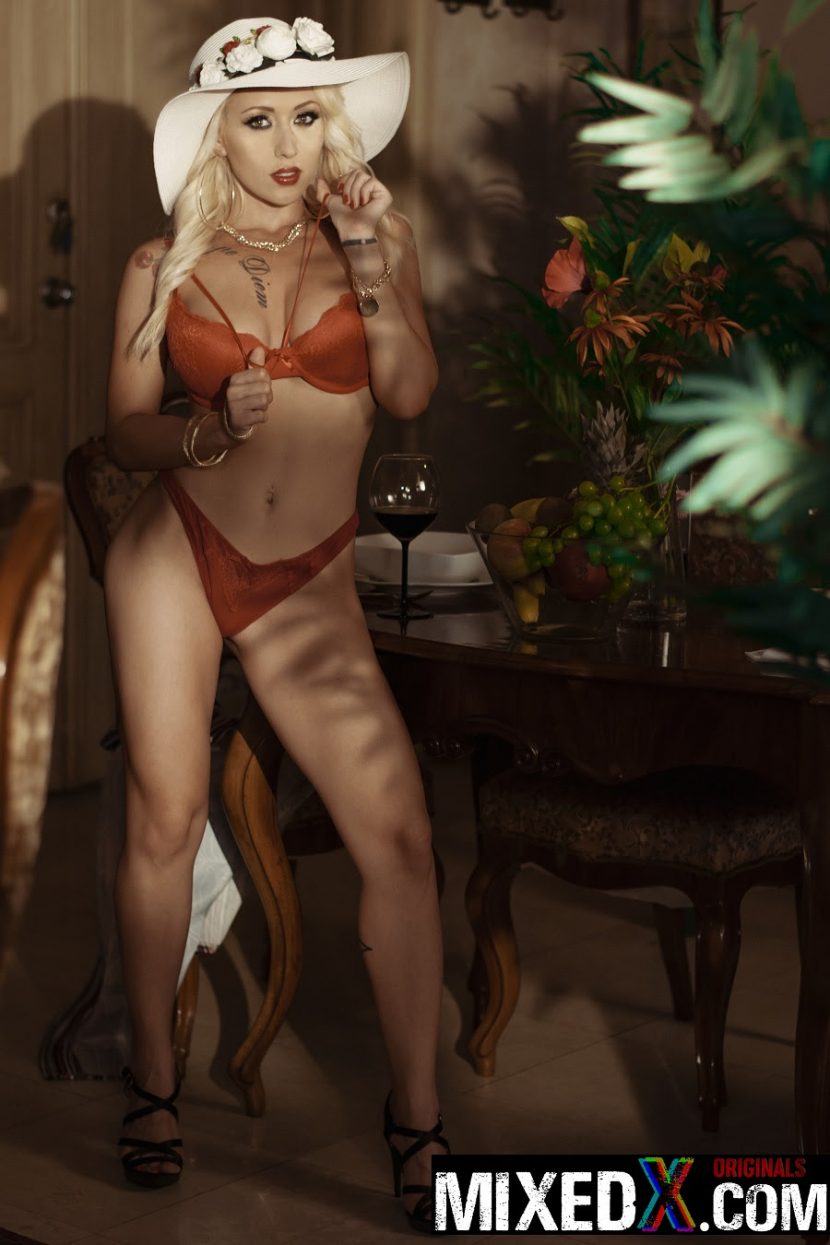 (Los Angeles, CA / October 22, 2020) — European erotic superstar and MixedX boss Christina Shine announces a slew of all-new content for fans in the form of never-before-seen behind-the-scenes clips, home movies and amateur films exclusively on her OnlyFans site.
While the MixedX.com site is currently redesigning, upgrading its features and preparing for an impressive relaunch in the coming days, Shine is offering a rich treasure trove of tricks, treats and delicious goodies ahead of the Halloween season.
"I'm so excited to bring out lots of new premium content for viewers of high-quality European erotica," said Shine of her sexy new content, "including behind-the-scenes clips of some of the best MixedX movies, as well as the old amateur fetish videos, full-length scenes and much more of my daily sex adventures and private life moments."
Shine, who serves as CEO of MixedX and oversees the company's extraordinary inventory of taboo features and films, is dedicating more of her time these days to her OnlyFans page to keep up with fan demand during the MixedX site upgrade.
"Our goal is to improve our customers' overall user experience while continuing to provide new content – more bang for the buck!" added Shine. "We want to bring something special to the table to keep fans happy… it's been a big project so far, but one that we are very proud of!"