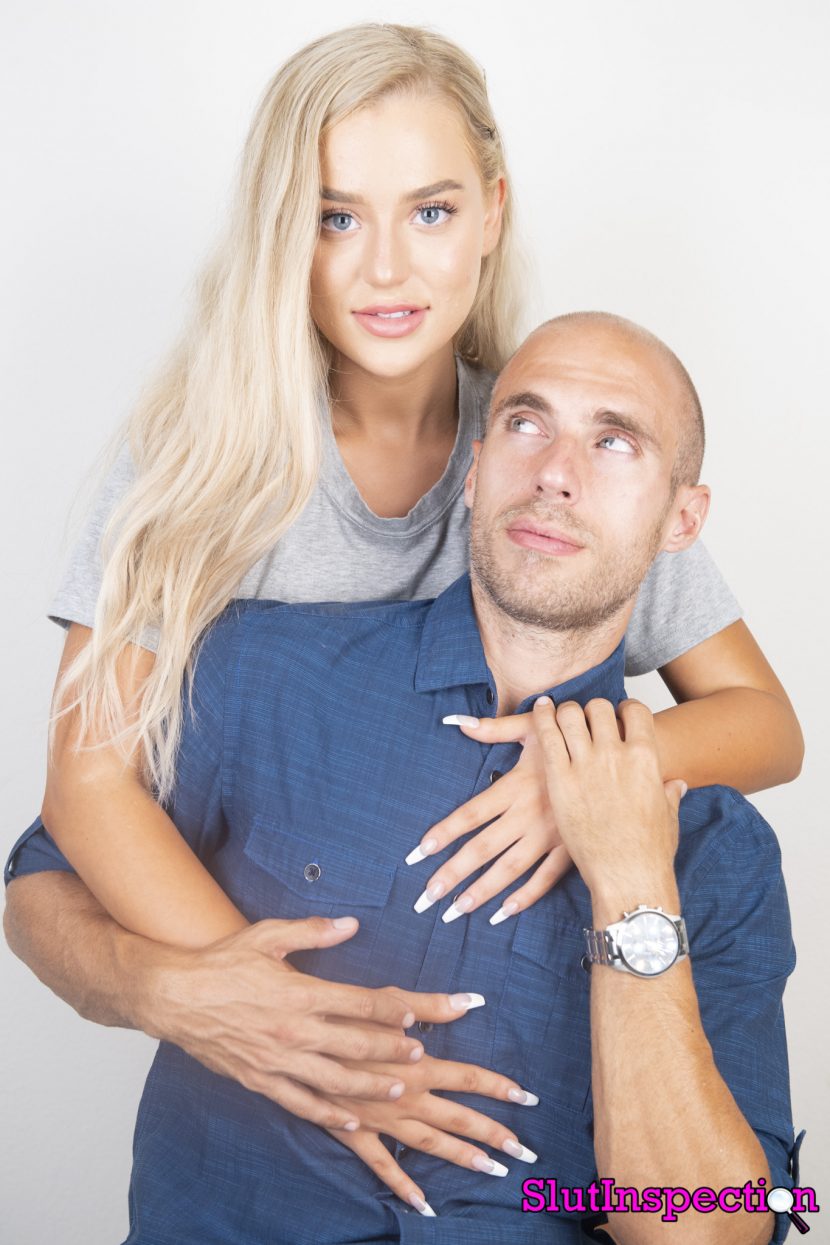 Los Angeles. CA – Fans of Suzanne and Dan Ferrari can now find all of their hot content on one, easy to navigate, website. SlutInspection.com showcase scenes starring Dan Ferrari shot and produced by Suzanne with select collaborators.
"I've been working on the idea for the site for over a year. It started rather organically." Suzanne said, "We were shooting content with friends and they were coming over to fuck my husband in front of me, while I filmed it, so we made that the premise. Everyone knows about hot-wifing, this is similar to that, but taken to the next level because I'm the one shooting camera, so I'm directing the action as we roll."
Suzanne decided to launch Slut Inspection with a highly anticipated scene with brand new porn starlet Blake Blossom. "Working with Blake Blossom for our launch scene was incredible. She has an energy that is unmatched," added male performer, Dan Ferrari.
"My experience with the Slut Inspection team was unlike any other set I've been on," said Hussie Model's Blake Blossom. "Charismatic, kind and insanely talented people go above and beyond to provide a memorable, comfortable atmosphere. When Suzanne first explained the concept of the site to me, I think I asked her at least 20 times, "Wait, are you serious?!" and, "Are you sure?!" Although I was initially nervous, those feelings melted away once we got to the good stuff! Suzanne is beyond blessed to be married to such a sincere, dedicated man like Dan. The photographer provided the most beautiful photos to go along with the scene. His energy, as well as Suzanne's encouraging comments, made this scene one of my favorites."
Slut Inspection members have full access to hot new updates every week, can download and/or stream videos and pictures, and have the ability send to send Suzanne and Dan private messages, as well as 24/7 customer service, encrypted and safe billing via Model Centro.
Follow Slut Inspection on Twitter, @SlutInspection.
Follow Dan Ferrari on Twitter, @TheDanFerrari.
Follow Suzanne on Twitter, @SuzanneHatesYou.
Follow Blake Blossom on Twitter, @BlakeBlossomxxx.
About Suzanne and Dan Ferrari
This married couple has worked in the adult industry for a combined total of 17 years. They honed their expertise behind the scenes, learning from other directors, and befriending many pornstars to execute a safe, fun environment to shoot in.