Maybe MyFreeCams isn't aware that Paisley Pepper is in fact Serenity Haze.
Who is Serenity Haze? She's the racist who tried to extort Pierre Woodman with bogus rape allegations.
She's the one who wished gang rape on another performer.
Serenity used to be Farrah Valentine, after these texts leaked, and her arrests became public, she changed her name.
Paisleys views on African Americans…. way to go MFC!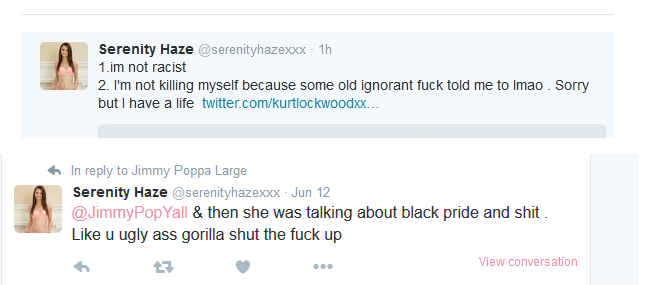 MyFreeCams should click this link.