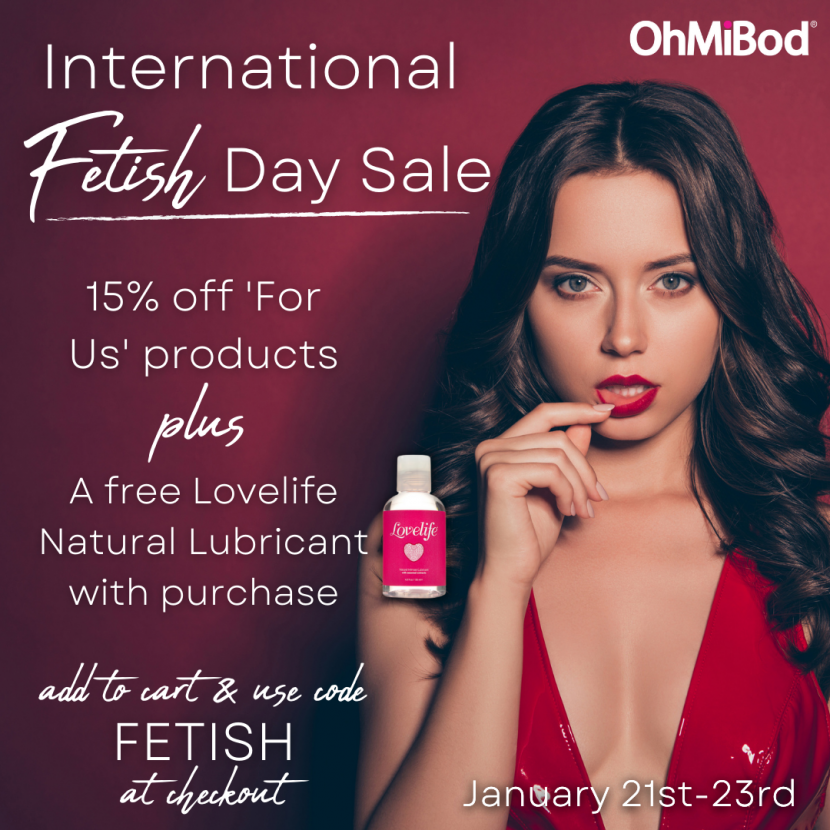 (Stratham, NH / January 6, 2022) – Start the New Year in style by taking advantage of two new weekend deals that aim to satisfy by personal intimacy and wellness brand OhMiBod (OhMiBod.com).
? On January 14-16, OhMiBod introduces 'Dream a Little Dream Of Me' Weekend Sale, in honor of Martin Luther King Jr's moving 'I Have a Dream' speech. Enjoy 20% off sitewide all weekend long with products will make you never want to leave the bed. Use code DREAM20 at checkout. *Exclusions apply*
? On January 21-23, celebrate International Fetish Day Sale by getting a little kinky with your partner. OhMiBod is offering 15% off their 'For Us' Products – plus a FREE Lovelife Natural Lubricant with purchase (a $14 value). Simply add the Lovelife Lubricant to your cart, along with your pleasure product, and use code FETISH. *Exclusions Apply*
"With the holidays behind us, January is all about embracing the new year and all its potential," said OhMiBod Founder & CEO Suki Dunham. "We've all been through so much this past year, and as we head into 2022, it's important we really focus on our sexual wellness and how it benefits our overall mental and physical health."
Enjoy a very Happy New Year with OhMiBod! For more information visit OhMiBod.com, Lovelifetoys.com and follow on Twitter @OhMiBod.