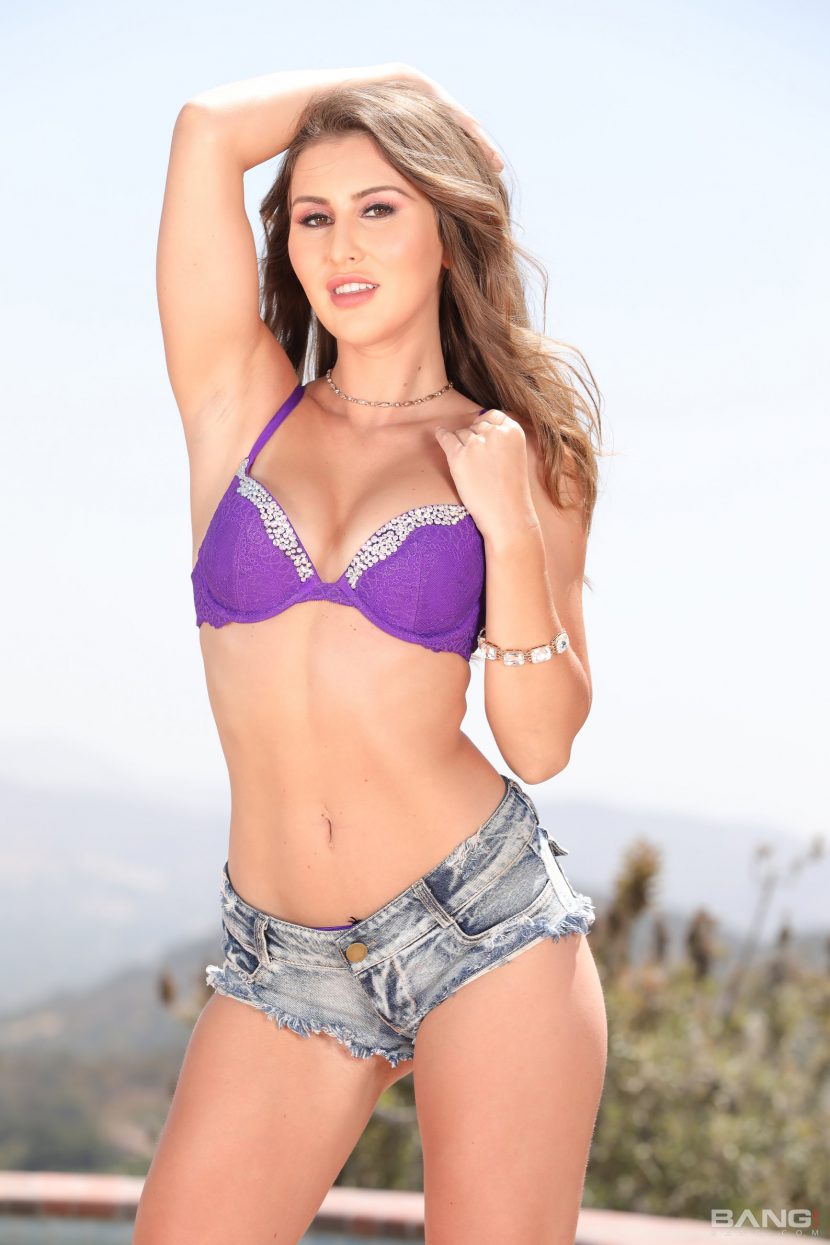 Adult powerhouse BANG! (www.bang.com) is pleased to announce they have named Paige Owens as their August BANG! Babe of the Month.
Statuesque all-natural Paige Owens has been reigning BANG! Babe of the Month for August and just last week, a brand new anal scene was released for BANG! Original Series, Rammed. Paige is multi-talented and has an extra hidden skill of nude hula hooping. Paige shows off her hoop tricks, in a sexy lingerie set, naked, and even on a dick. 'Paige Owens Hula Hoops On The Dick' is a must-see steamy encounter that moves from a beautiful lush outdoor setting inside for some seductive flexibility and anal fun.
"Paige has given our fans some amazing scenes over the past few years, and we really wanted to recognize her outstanding performances by naming her BANG! Babe of the Month. Paige's new anal scene is really hot, and I know BANG! Members are going to be watching this on repeat" said Steve, BANG! Chief marketing officer.
Bang.com offers its members full access to a library of more than 100,000 scenes, including all exclusive Bang! Originals, as well as unlimited streaming and downloads, custom playlists, and recommendations in a clean, ad-free environment optimized for all devices. Bang! Originals capture every detail with 4K cameras giving the viewer extreme close-ups and a crisp view of the action.