Dennis Hof turned 72 on Sunday. He spent Monday night celebrating his birthday at a party and campaign rally with guests, including former Arizona sheriff Joe Arpaio, adult film star Ron Jeremy and his trusted friend and bodyguard, Mark Behar.
Ron Jeremy was the one who discovered his body Monday morning, after the previous night's events. We don't know yet exactly how Dennis Hof died, although the authorities have said they don't suspect any foul play. Was it a heart attack? A stroke? Something else altogether? Guess that we'll find out soon enough. Authorities say they will be doing an autopsy but it could be weeks before we get any answers.
We were able to get some information though, as we had a talk with his longtime friend, celebrity bodyguard Mark Behar who was not only partying with him on Monday night – just hours before his death, but has also spent the last few days with him at the Bunny Ranch.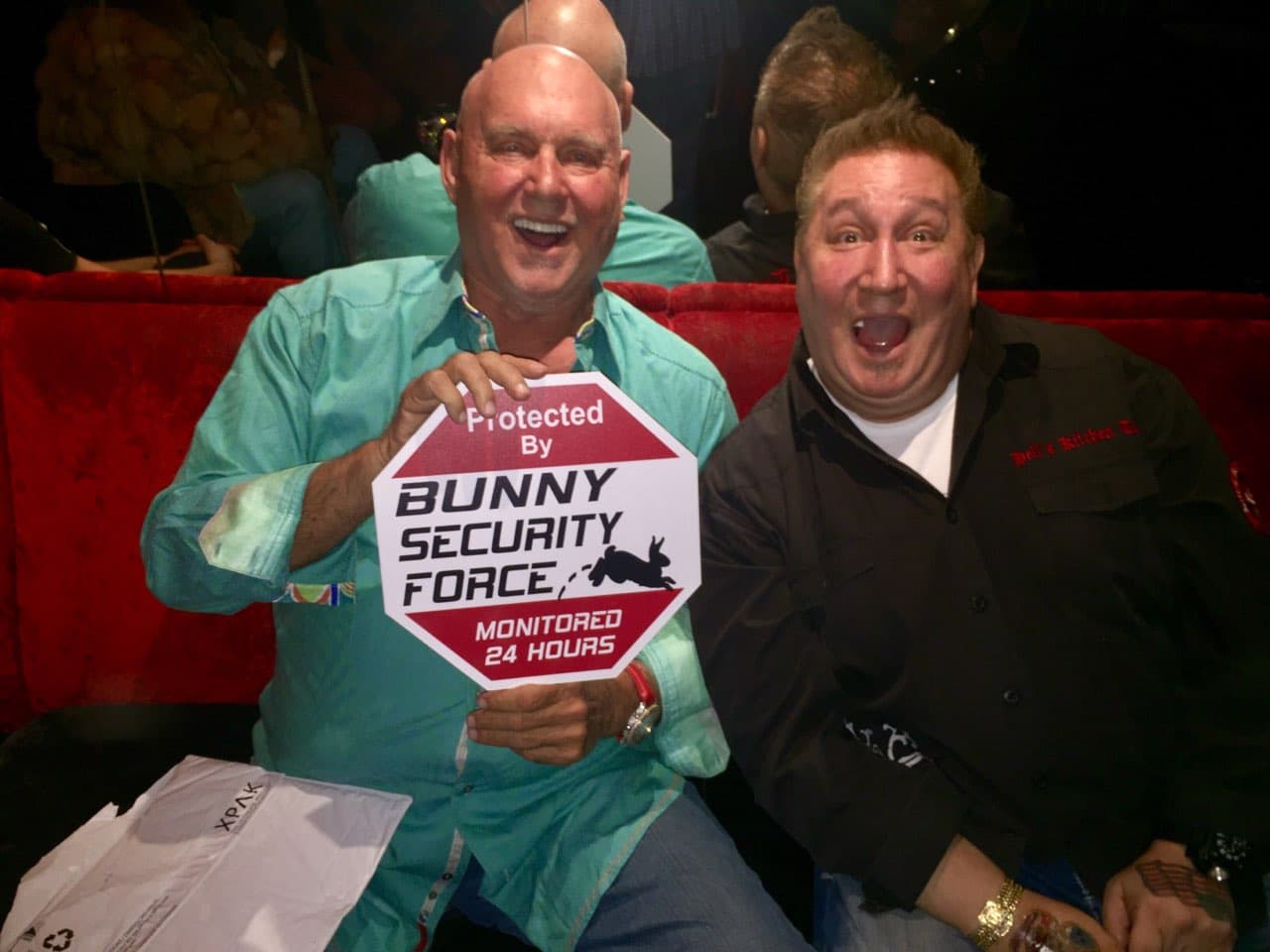 Mark Behar was one of the last people to see his friend Dennis Hof alive. It would be just hours later they would find Dennis Hof dead. Police have stated no foul play was suspected, but that doesn't make his death any less of a shock, especially to those who were with him just the night before celebrating his birthday.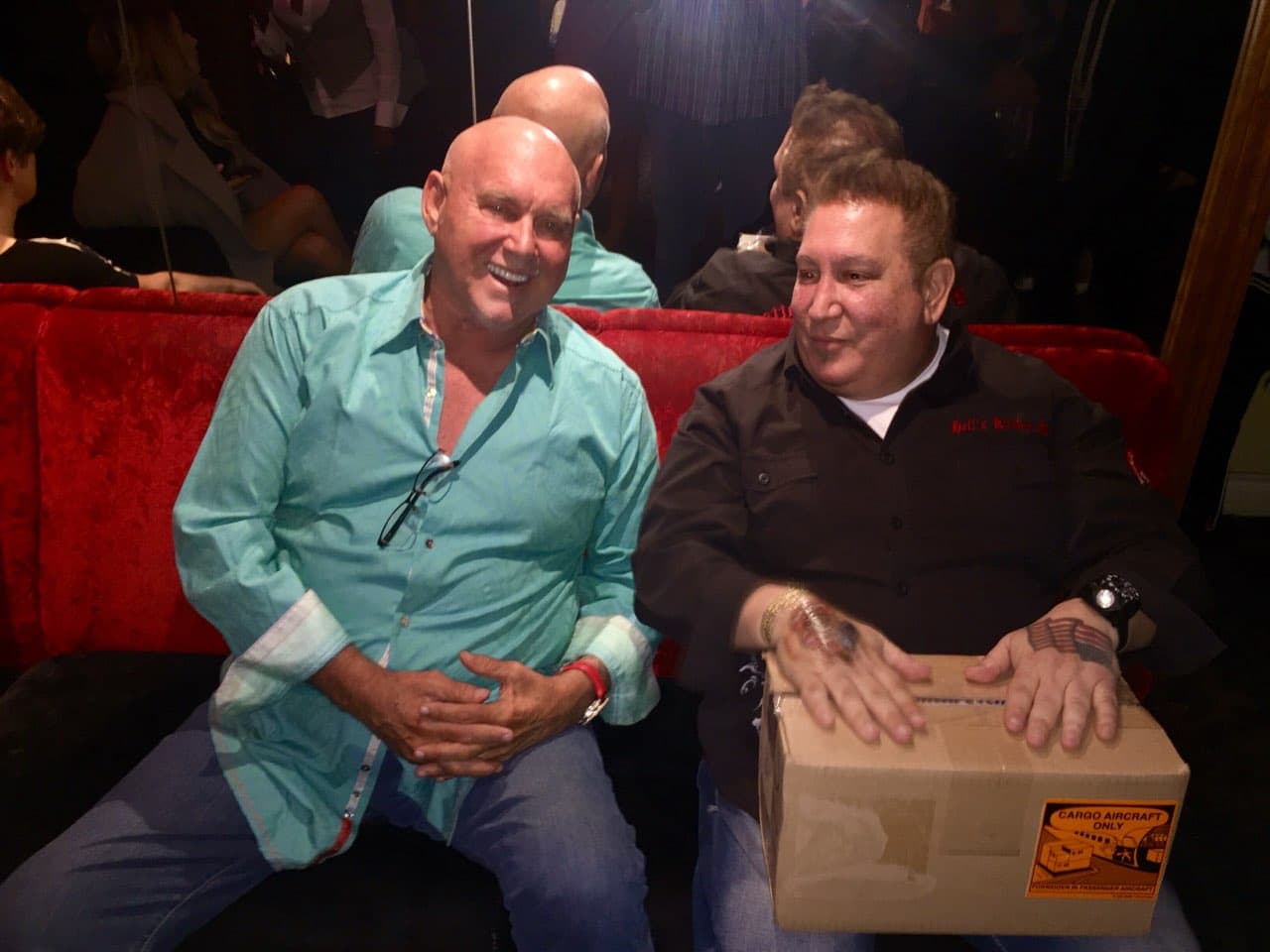 I know that you've worked at the Bunny Ranch for years as a bodyguard and you have Dennis Hof have been friends for just as long.
I never officially worked for Dennis as he was a close friend just like Ron Jeremy and I never & don't charge my True Close Friends.  I would say that I was & would always be there for Dennis whenever he would ask & needed me at any time & in any capacity.
I understand you are at the Bunny Ranch right now and if rumors are to be believed may have been one of the last people to have seen him alive last night.
Yes, I was the first guest to fly in on Wednesday & the last one to leave on Tuiesday at 1:00 PM.  Always the first one in & the last one to leave.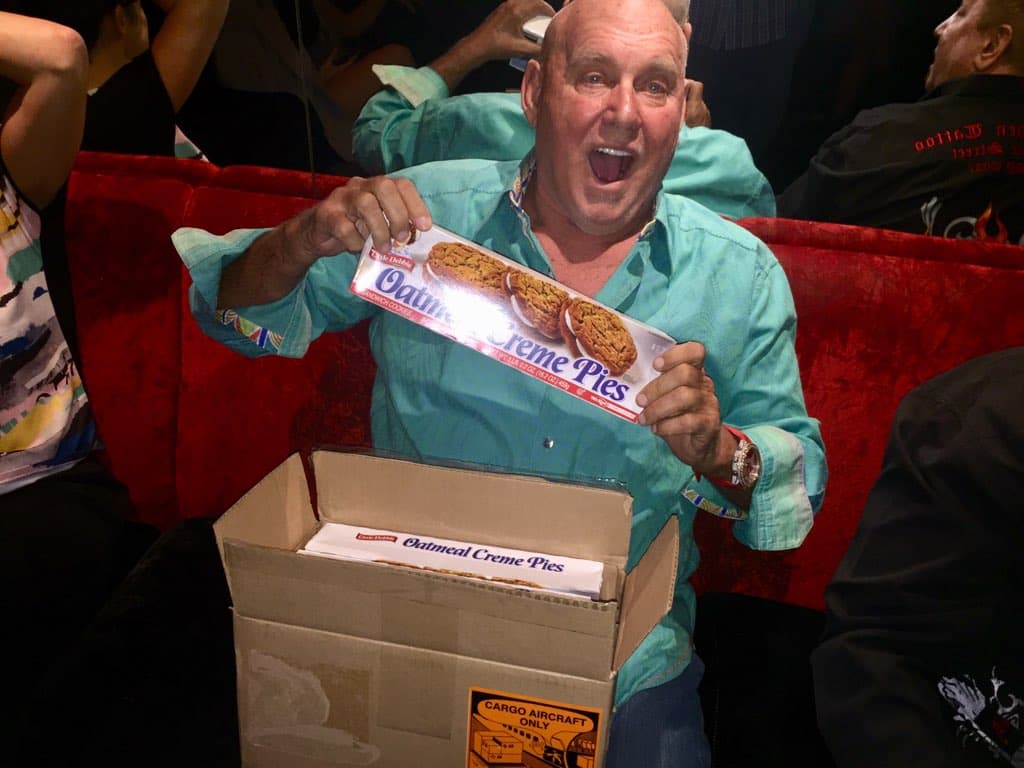 Did you notice anything out of the ordinary the last night that you saw him? How did he seem?
Dennis looked great and just fine the last time I saw him — as you can see from the pics I sent you when I was giving him a few gifts that I had brought for his birthday.
Tell me what your first reaction was when you woke up Monday morning to find out he had passed away unexpectedly?
I still don't believe it. I can't even go on my Facebook or Twitter as that's all I see is all the people & friend's that he had & that I made friends with because of him posting about Dennis and "Tagging" me in their posts.
Do you remember the last thing he said to you?
It was something like, 'Great to see you again buddy. How you doing? Haven't seen you in a bit? How are things going with you? Sorry, I couldn't make your Hollywood Star Un-Veiling last month. Things, as you know, have been crazy lately. I barely have time for myself.' We talked a bit about the star unveiling before other well-wishers joined us.
I'm sure like you, the girls at the Bunny Ranch but be devastated at the loss of Dennis Hof. Do you know what they may do now? Will the Bunny Ranch stay open or will the girls have to move on?
The girls are still working, all the ranches are still open, and for right now I was told that Madam Suzette will be running Daily Operations for now. 
Is there anything else you would like to add about the loss of your friend?
Dennis Hof was a great man and a close friend. He had a heart of gold & always treated me with respect & like a king when I was there, just like I did him. It was an honor to have met & to have known him up to the last day of his life.