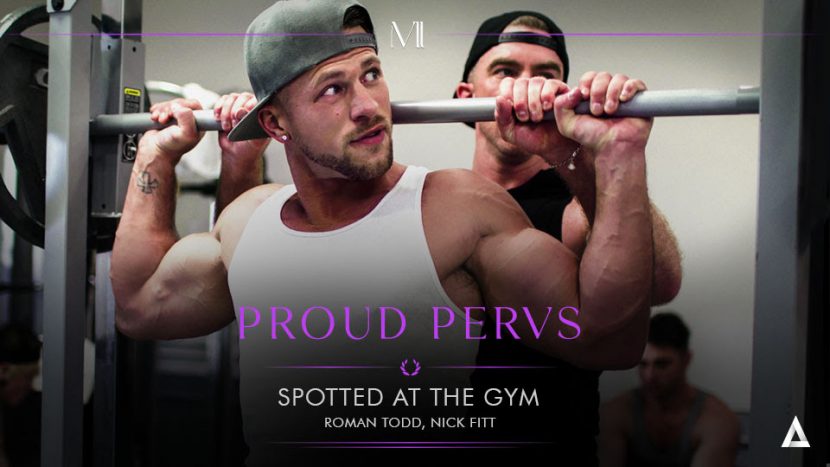 The old saying goes, 'Pride comes before the fall', but at Modern-Day Sins, it's coming pretty hard over by the power racks in 'Proud Pervs: Spotted At The Gym'.
The Adult Time studio's newest sinful scene stars Roman Todd as a prospective client looking at a new gym facility with employee Nick Fitt. Watch along as the pair gets sweaty together with a vigorous workout in the weight training room. And soon enough their muscle tension turns to sexual tension, and they decide to relieve themselves – and each other – right in front of the entire gym of bodybuilders!
"This is only our third-ever original gay production, but it already feels like we've managed to out-do ourselves with this scene!" said 3X West, the showrunner for the new studio. "Rippling sweaty bodybuilders, sex on gym equipment, and an entire workout sequence that gives voyeuristic fans plenty of eye candy of Roman and Nick… it's a muscle fan's wet dream come true!"
'Proud Pervs' is the unabashed celebration of naughty, lewd and downright rude behavior, be it exhibition, public sex, couple swapping or cuckolding. Dastardly, deplorable or disgraceful, it doesn't matter – there's no shame in their game.
Modern-Day Sins is part of the AdultTime.com streaming platform, offering unlimited access to more than 320 channels, 58,000 episodes and 8 new releases per day of the network's award-winning brands.