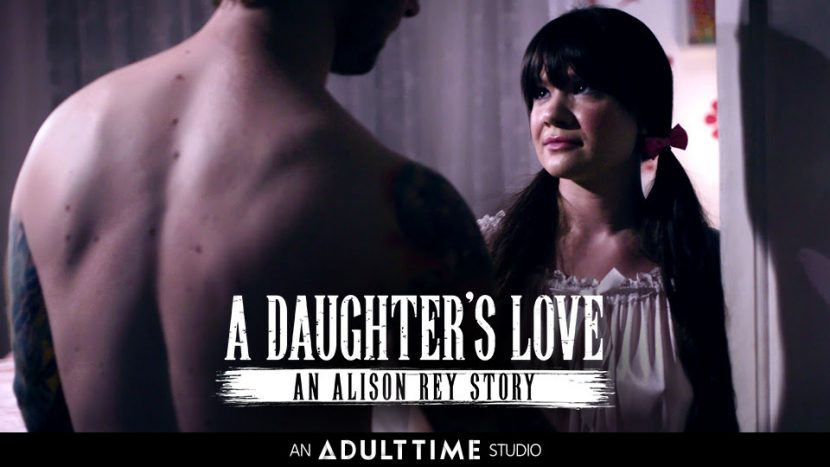 Adult Time announces a scandalous new scene from Pure Taboo, A Daughter's Love: An Alison Rey Story, available January 7 exclusively at PureTaboo.com.
Rey came up with the storyline and helped direct the scene that centers on a young woman who has an extremely close and protective relationship with her mother (Chanel Preston). When Mom's new boyfriend (Chad Alva) gets in the way of their mother/daughter bond, Rey decides to take matters into her own hands.
"In coming up with this scene's concept, I was facing some of my own struggles with abandonment," said Rey. "The scene was a cathartic experience, seeing how far my character would go to get the attention she so desperately craved."
"This is something that I've wanted to do since Pure Taboo started model collaborations, and I think this was the perfect story to showcase my range as a performer," said Rey. "I'm seen as perfectly sweet and innocent to most, but underneath that sweetness are dark and twisted fantasies."
The trailer and full scene for A Daughter's Love: An Alison Rey Story are now available at PureTaboo.com and the dedicated channel on the Adult Time platform at AdultTime.com, home to the most extensive catalog of award-winning content – with access to over 200 channels and 60,000 episodes in one subscription.