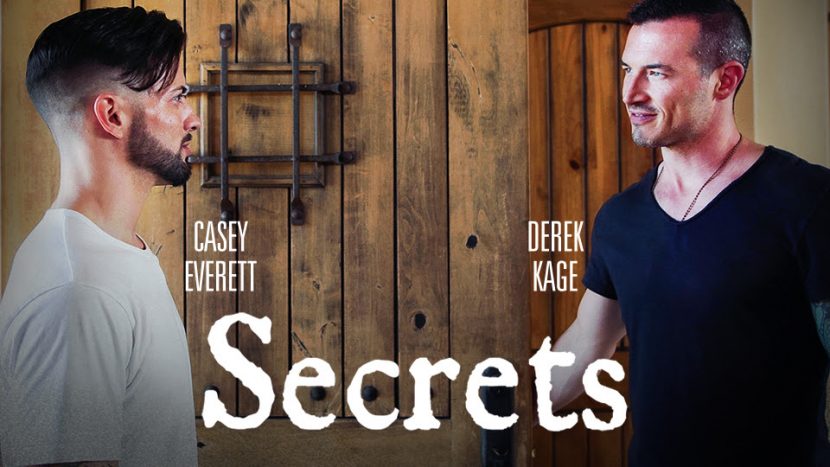 Disruptive Films opens the door to explosive Secrets in the latest sizzling release from Taboo Men, coming to DisruptiveFilms.com on March 31.
In this tense thriller, directed by Walden Woods, Derek Kage makes his studio debut as Lyle Nettle, who welcomes a new friend, Jason Flint (Casey Everett), into his home… a man who, unbeknownst to Lyle, has a furious vendetta against him and will stop at nothing to take him down.
According to writer Taylor Saracen, "Our goal at Disruptive is to push the boundaries of what's been on viewers' screens for decades. Keeping our scenes compliant is a necessity, and my goal is to deliver jaw-dropping taboo despite the constraints. I think we're able to do that with Secrets. It's a disturbing scene, and the actors knocked it out of the park in bringing it to life."
Delivering intensely sexual and thought-provoking movies remains a priority at Disruptive Films, and producer Jessica Jasmin thinks Secrets does just that. "This is a good one; it's reminiscent of earlier scenes we did for Disruptive. Though we've been trying new things this year, we still want to satisfy our taboo fans and give them the best the web has to offer."
Fans can find Secrets, part of Disruptive Films and Gamma Films Group/Alpha Studio Group's exciting lineup of films, exclusively at DisruptiveFilms.com, and follow on Twitter @filmsdisruptive and @JessicaxJasmin.