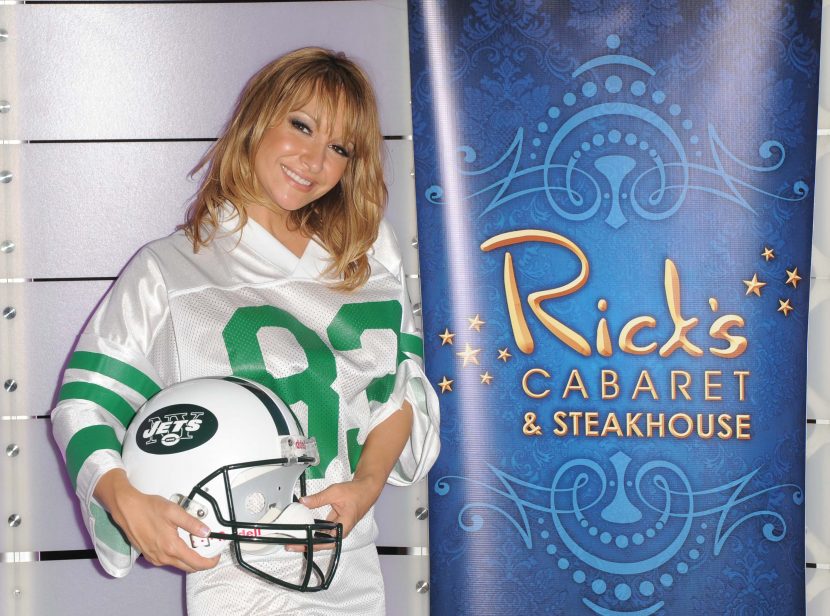 Rick's Cabaret New York, the adult club known for its beautiful entertainers, VIP treatment, and top-rated Rick's Steakhouse, will welcome the NFL season with Football Kickoff Parties all week long, featuring over100 sexy dancers anxious to show off their latest moves.
"Come watch the games while surrounded by lots of hot babes," said Rick's girl Camille. "And the fun never stops because the Rick's post-game parties go all night!"
"Come be a baller, pop some bottles, make it rain, and party and play with us," purred Rick's girl Katina.
Rick's girl Deanna said, "We are really excited here—our hometown teams—the Jets and the Giants— both have great teams, so we know that there will be a lot of victory parties."
Located just one block from Madison Square Garden, Rick's Cabaret New York features the hottest exotic dancers, discreet private suites, deluxe sky boxes, and a Roof Top VIP Lounge. The highly rated Rick's Steakhouse under the direction of acclaimed chef Jayson Margulies offers daily lunch specials, dinner, and New York's best late-night menu.
Rick's Cabaret New York
*** RICK: NASDAQ Listed
*** Beautiful Entertainers
*** Three Floors of Fun
*** Rick's Steakhouse Open Late
*** Roof Top Cigar Lounge 
*** Daily Lunch Specials