Tampa – A new week is upon us, and with that comes new clips from Roxie Rae. Roxie, who is one of the top independent producers in the industry, brings fun and sexy new clips to her Roxie Rae Fetish, The Foot Fantasy, Best Wedgies, and Karate Domination sites.
First on Roxie Rae Fetish, Macy Cartel and Reagan Lush get sticky and sexy in a belly worshiping scene. While lying in bed, Reagan begins kissing and licking Macy's belly and navel. Reagan decides to sweeten the deal with some chocolate syrup, which she greedily licks off of Macy. After her turn is over, Macy returns the favor on Reagan.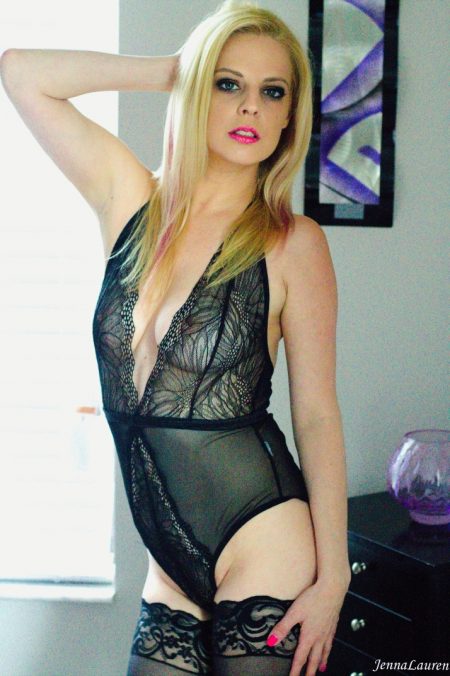 Carmen Valentina returns to Roxie Rae's world in a sexy new Foot Fantasy solo scene. Carmen, wearing her best school girl uniform and pantyhose, tells you her brother will be home soon. She forces you to watch, as she shows her pretty feet and hosed legs. As she rubs herself in pleasure, she instructs you to cum on her pantyhose before her brother comes into the room.
Two new Best Wedgies scenes are available, a solo scene with Krissy Koven, as well as a scene with Macy and Reagan. In her solo scene, Krissy entices you with her full coverage panties, giving herself both front and back wedgies, and orders you to jerk off. Next, cheerleaders Macy and Reagan give each other wedgies in their sweaty post-game panties, and both mutually get off.
Last, but not least, Roxie makes an appearance with Krissy on Karate Domination. Roxie stops Krissy as she's leaving the dojo, and tells her to meet her back there at midnight. Krissy meets Roxie, who tells her that she has been chosen for ninja training. Their master enters the room, with his dick out. This isn't a problem, as Roxie continues to tell Krissy to meditate. Roxie sees Krissy getting more turned on by their master's actions, and encourages Krissy to make herself cum as their master finishes.
Follow Roxie on Twitter and Instagram. For a complete list of who you can order custom videos with visit RoxieRae.com or email [email protected]. Buying a gift off Roxie's wish list is the perfect way to please her. Roxie has been adding exclusive never before seen content to her OnlyFans at https://onlyfans.com/roxierae, and IWantRoxie.com is the place to find Roxie's best solo clips.
PR for Roxie Rae is provided exclusively by XXX STAR PR. Follow us on Twitter, @XXXStarPR and check out our website, xxxstarpr.com. For interviews or media inquiries, contact [email protected].