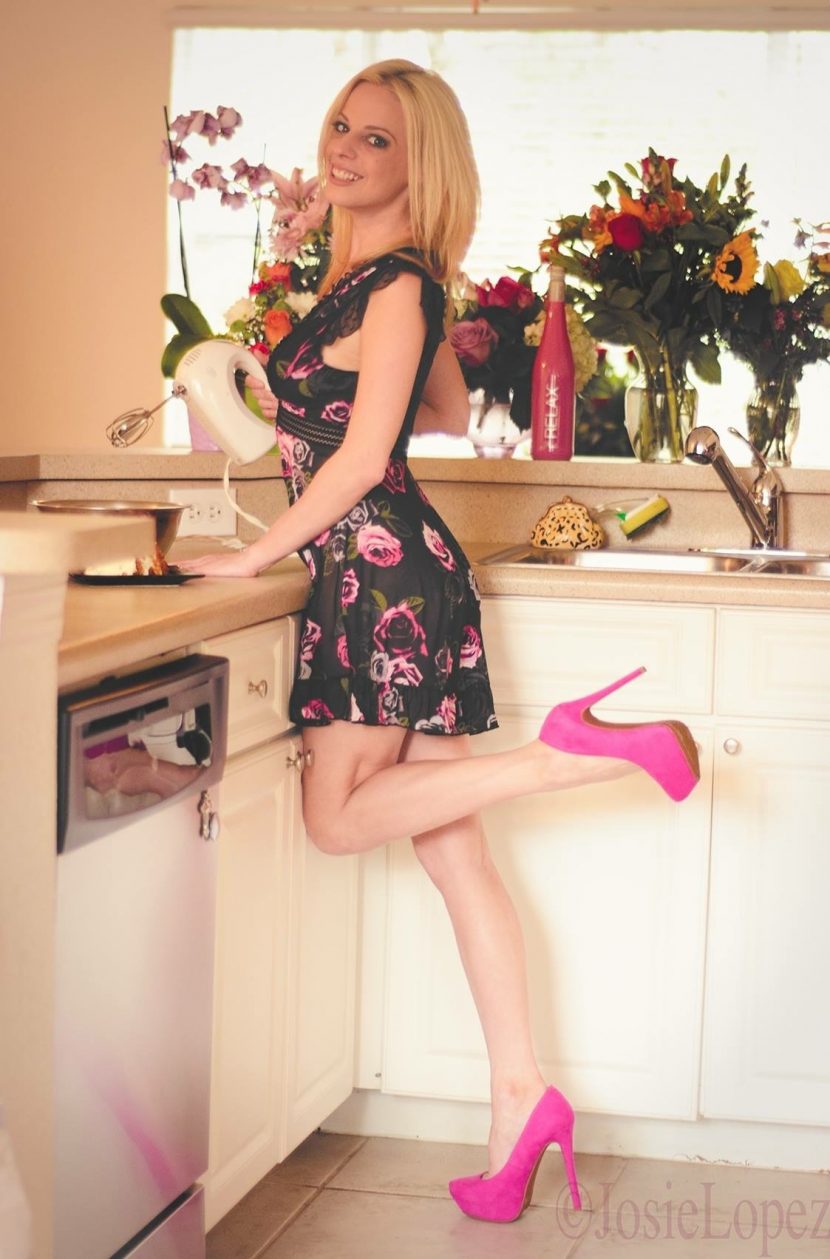 A long holiday weekend is coming up, which means you have plenty of time to check out Roxie Rae's latest clips. This week there are five featured clips, with Roxie starring in a solo penis humiliation video. Fan favorite Naomi Swann is featured in three clips, and Rennadel Ryder is featured in the last clip.
First on Roxie Rae Fetish, Roxie can't wait to make fun of your tiny member. It makes her giggle that you post pictures on social media of your small penis, and she will make sure you know how pathetic you are. In fact, you're so pathetic, you almost don't deserve to be humiliated.
Naomi also visits Roxie Rae Fetish in a belly button fetish scene. Naomi has it all – a tight belly and a cute piercing. She teases you with her tiny little button hole, instructing you to stroke it at her command. Pay attention, and Naomi will let you finish all over her sexy abs.
On The Foot Fantasy!, Naomi is back with a sexy solo scene. Naomi decides her feet are so enticing, she needs to do some self-worship. Luckily, she's very flexible, allowing her to lick her own soles and suck on her cute toes. She knows you love watching her pleasure herself, which just turns her on even more. And, on Karate Domination, it's you who will worship Naomi's feet. After she takes you down with her kicks and chops, she'll tease you with her feet, earning herself the coveted orange belt.
Finally on Best Wedgies, Rennadel feeds your wedgie fantasy, but not before she makes she you know how embarrassing this fetish really is. Sure, she'll wedgie herself, both front and back, snapping her panties for own pleasure. But, Rennadel makes it clear you can't cum, punishing you for being so pathetic.
Follow Roxie on Twitter and her new Instagram account. For a complete list of who you can order custom videos with visit RoxieRae.com or email [email protected]. Buying a gift off Roxie's wish list is the perfect way to please her. Roxie has been adding exclusive never before seen content to her OnlyFans at https://onlyfans.com/roxierae, and IWantRoxie.com is the place to find Roxie's best solo clips.
PR for Roxie Rae is provided exclusively by XXX STAR PR. Follow us on Twitter, @XXXStarPR and check out our website, xxxstarpr.com. For interviews or media inquiries, contact [email protected].