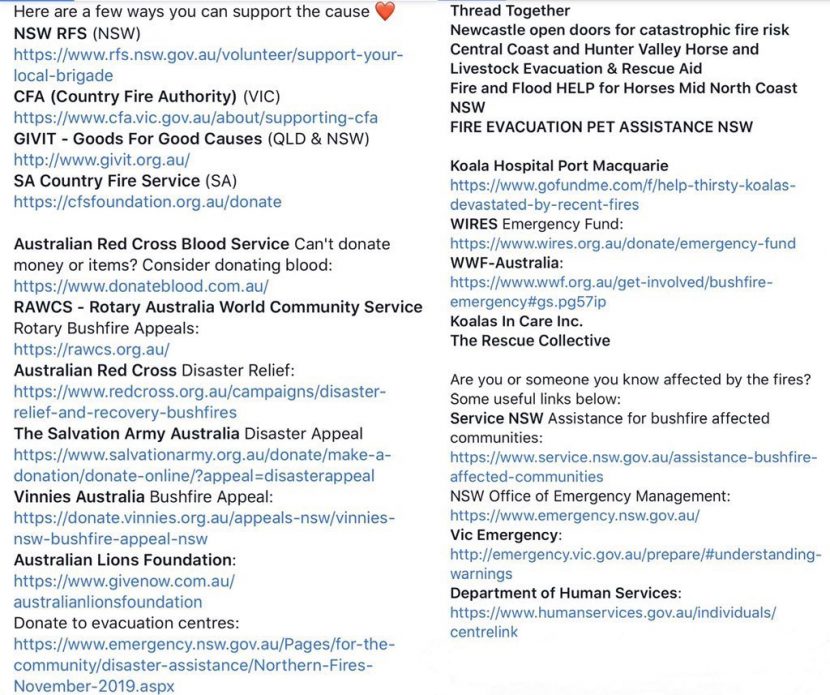 A sex worker has created one of the most viral fundraising campaigns for Australia's devastating bushfires, and she claims to have raised more than $1 million by selling off her nude photos in exchange for donations.
Since announcing her fundraiser on Twitter less than a week ago, Kaylen Ward — self-dubbed "The Naked Philanthropist" — has gone viral. Her initial tweet has garnered hundreds of thousands of reactions, and her efforts have been reported on by major news outlets. She hired two assistants just to get through all the messages she was getting from people showing receipts of donations and asking for nudes in return. Someone even started a petition on Change.org to award Ward the Nobel Peace Price for her humanitarian contributions (it has nearly 1,500 signatures).
Ward's newfound fame has not come without consequences, however. Though her campaign was launched on Twitter, Instagram deactivated her account for violating its policies over soliciting nude images. Fake Instagram accounts have popped up in its place, and people have leaked her nudes free on the internet. She said her family "disowned" her after her finding out about her sex work. Users have dug up past content and accused her of racism. That's not to mention all the harassment and criticism she's faced on social media, from people slut-shaming her to accusing her of pocketing donations.
Dozens of sex workers on Twitter have adopted the same nudes-for-donation fundraising model, and some have told Business Insider they've raised thousands of dollars in just a few days. Ward's approach isn't necessarily new: It's existed as a way sex workers have raised money for past causes, such as the Amazon rainforest fires