With dual density silicone and an improved design, it's a luxurious update on a classic product — at an affordable price
Newton, MA – May 7, 2019 – Last fall, sexual wellness brand plusOne released the first line of premium vibrators to be carried in store at Walmart, and over the past few months, we've been listening to feedback, learning more about what our customers want from their pleasure products. After months of retooling and refinement, we're pleased to offer plusOne customers an even more luxurious experience — at the same affordable price plusOne has always offered.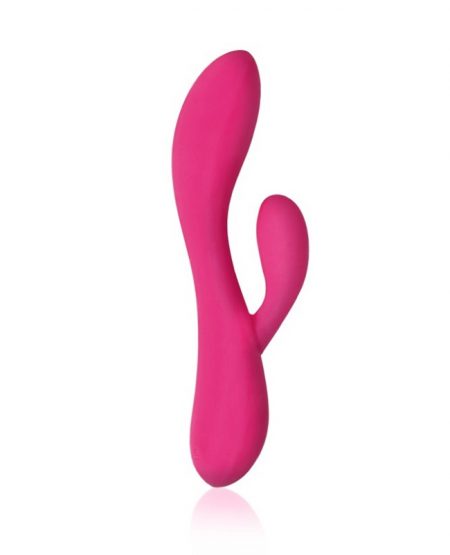 "When we first started designing our product line, we knew we had to include a dual massager,"  says plusOne spokesperson Stephanie Trachtenberg. "Vibes like the Rabbit are iconic — everyone remembers them from Sex and the City!" And with their ability to simultaneously offer clitoral and g-spot stimulation, they're a must have for any adventurous sex toy shopper, or anyone eager to experience a blended orgasm.
In its updated design, plusOne's dual massager is thoughtfully crafted with dual density silicone that's ultra-soft to the touch. While many silicone vibrators rely on a metal coil to produce the right balance of rigidity and flexibility, that can create a stiff and rigid body that moves awkwardly. In contrast, dual density silicone offers users a more consistent feel, allowing this massager to be firm enough to delightfully apply pressure while being soft and pliant enough to conform to an individual user's unique curves. "You can't see the difference but you can feel the difference," says designer Jason Cornaro.
The updated plusOne dual vibrator massager is available at Walmart and Target stores across the country, and retails for $29.99.