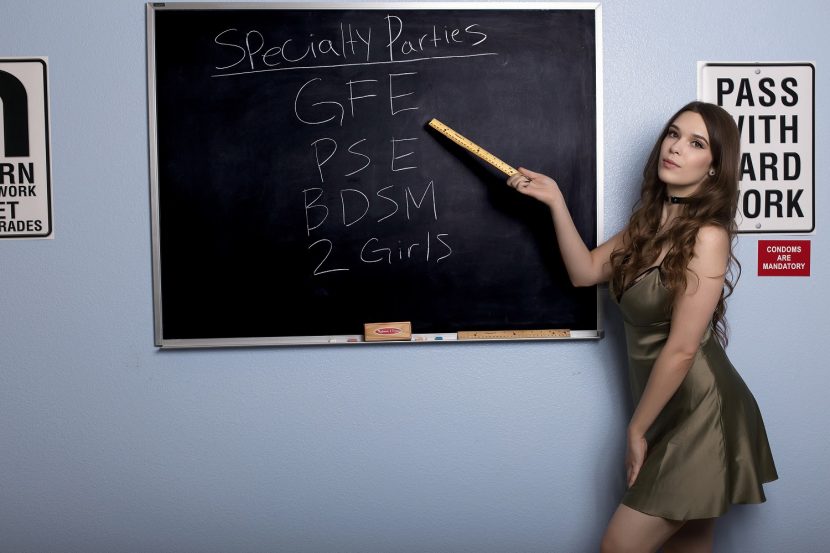 A sex worker at legal Las Vegas-area brothel Sheri's Ranch is revealing the private pricing secrets of its staff – and special services many don't know about – in a new blog post from SherisRanch.com.
Roxanne Price, a licensed courtesan at the brothel, explains that pricing depends on negotiation and the range of activities that Sheri's ladies offer, such as BDSM, 'specialty parties' and the 'girlfriend experience', which are usually only discussed "in the privacy of our personal suites in the brothel," she says.
"There are several factors that can affect the price of the service you desire, such as length of services, type of activities, client demeanor, and the courtesan's self-determined 'market price'."
By 'client demeanor', Price clarifies that "we working girls have what we call an 'asshole tax'. Sex workers have the same standards as other women when it comes to being treated with kindness. As the customer, it's important to note that the level of respect that you treat the ladies with will directly affect the price of your encounter.
"So be a gentleman when you're with a sex worker for the first time – you'll not only be rewarded with an appropriate rate, but you'll also be treated to hot sex with someone who's genuinely turned on by your chivalrous nature."
To read more about Price's tips on how to book a sweet deal with a Sheri's Ranch courtesan, go to blog.sherisranch.com/featured/nevada-brothel-prices-costs.
Pics of Roxanne for media usage: https://drive.google.com/drive/folders/1Lh1il0cQlf29UDaE1Ma5S1L76WYeiAPu?usp=sharing