(Los Angeles, CA) — Smut Factor, the stimulating new production brand from LeWood titans Francesca Lé and Mark Wood, announces the release of two highly-anticipated anal scenes from an industry legend and a rising starlet.
RayVeness, back from a six-year hiatus and better than ever, is giving her diehard fans a thrill in her first-ever Smut Factor scene, 'MILF RayVeness in Rare Anal Scene', where she gets playful with Lé and Wood in a wild three-way that marks a welcome return to (her amazing) form.
Newcomer Bunny Madison, a top OnlyFans model who made her adult film debut in January, is also set to release her first-ever Smut Factor appearance – and her first anal scene – this month with an eye-popping performance that's not to be missed.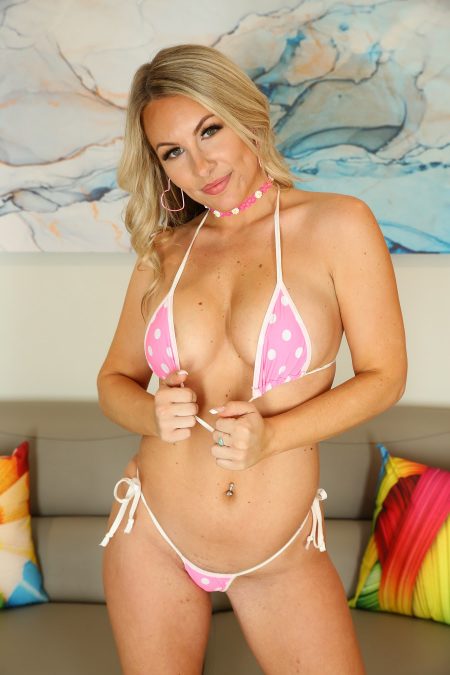 Lé and Wood, who launched Smut Factor in earlier this year as a complementary brand alongside their legendary LeWood imprint in order to broaden their creative base and "shoot all different kinds of varieties of performers that do all different acts", opened up about their on-set concepts and goals with production partner Adult Empire in a new podcast interview.
"We make a good team, I think… we balance each other," says Wood, who is set to celebrate 21 years of marriage with Lé on May 4. "She is one of the few women in the industry who does her own camera work, she shoots all the video… there are a lot of female directors, but they don't always do the camera work; she's a unique breed that she does both, so I'm really proud of her."
Lé notes that the duo's light atmosphere on set is also part of what makes their scenes so successful. "I think the girls always enjoy working for us… it's a very relaxed setting, they always say; it's so nice and fun and easy," while Wood adds that "we try not to waste people's time… we try to capture the moment as fast as possible, and I think it comes out pretty OK!"
The pair is currently scouting for fresh new talent on both the East and West coasts to bolster its film offerings, and Lé says that she is looking to cast new male talent to participate in LeWood's #hotwife adventures as well.
"The best part is when you get somebody who is brand new, and you shoot them and you just know that they're going to be a big star in the business," says Lé. "I have good instincts on who is going to go far… I'm pretty good at judging!"
Smut Factor offers viewers a unique view of adult films, featuring the same high-quality productions that made the LeWood brand famous, plus more than 600 scenes shot in crystal-clear 4K Ultra HD.
Visit SmutFactor.com and follow @adultempirecash, @francescalexxx and @MarkWoodXXX on Twitter, and connect with Lé via her official Onlyfans page
New affiliates contact [email protected] or go to adultempirecash.com.