You would think after 8 years of me posting peoples threats, cease and desist letters, etc. that you fucks would get it.  That shit doesn't work on me. Why you ask? Cuz  I'm not a fucking bitch..
I stand behind everything that gets posted here on TRPWL.
Last week, TRPWL wrote a scathing impeccably punctuated masterpiece about Society 15 allegedly signing Bruno Dickemz..
This Bruno Dickemz: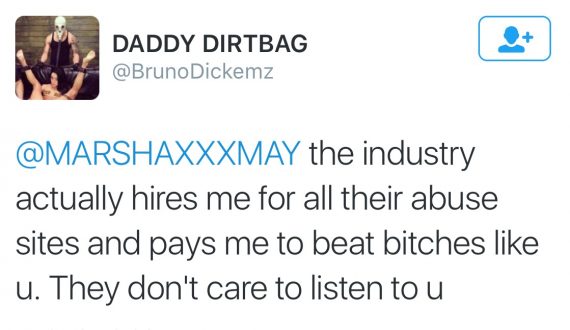 While S15 signing Bruno isn't AVN or XBIZ worthy, it falls into the TRPWL news cycle, just like Jessy Jones, War Machine, Brad Knight, Danny Mountain and Clover.
After the post went up, someone claiming to be a TRPWL fan started making comments about TRPWL:
your loosing a loyal viewer, watching the way you pick on specific people and or agency's is really irritating. I tried to ignore it over the last year or so. Your starting drama this go around because your good friend (you mentioned in one of your articles, I think his name was bosco or some shit) is the one that got picked on and you just talk crap to defend him. Good luck CNN. BTW I have never seen you at the AVN awards or the AVN nominee parties since I been going to them. But I do have all your contact info and address info so let's just start posting it on some random articles here on your site and see if any people you pissed off have something to say. amazing what google can do. Good luck friend.
When I started responding to this person, he got mad
trpwl, where will you be at the rewards? All of your fans here will pay you a visit. set the record straight and let us know. Nevada is gonna be great! lots of places to visit there. I'll post some directions on the next few posts here. some key places. including your place
Now, before I go on, your asking how I know this is Society 15..
Well, the IP comes back to Dallas Texas, and only shows up on Society 15 posts. In fact, if you check the IP on my server, the owner of that IP is a huge S15 fan.. Reading Nina Elle and S15 stories for the most part…
When did that IP start spending time on TRPWL? glad you asked.. around the same time I started hammering out S15..
And how from Society 15 has a Dallas address?  What for it, what for it…….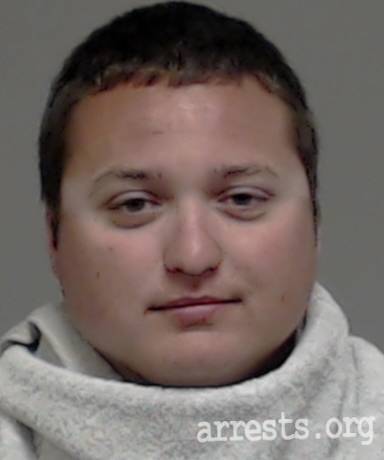 That's right, 1/3 S15 owner Scott "Cabbage Pitch Kid" Cadieux.
Scott, now using his Verizon phone as well as a home internet connection, both from Dallas btw, starts spamming TRPWL with threatening comments.
I am sure he will come back with some dumbass comment saying we are same person. or we are s15 or bruno lmao. but I wouldnt expect this fucking troll to tell anyone where he will be at the AVN awards. he is some little bitch that hides behind a computer. when he does his next "epic post" I am gonna post his local home town address so everyone visiting for AVN has another place to checkout. stay tuned bud and keep eyes peeled. just show up at his house and try to interview him. when he is pretending to be at the awards lol. time to troll the troll.
LOL, Truly, this comment tells me, one, he's never been to AVN, and two, he is new to TRPWL.
I've been to the 2012, 13, 14,15,16,17,18,19 Expos…
Gee Scott, that's the guy who approves press passes. The shirt she wants says TRPWL, I bring 12 every year, wear some and give others away…
Not only do I NOT hide but, I give everyone their shot, ask Jessy Jones:
At 2017 AVN, I was introduced to your hero:
Here's some irony for you Scott, last year, I sat at the S15 booth for 4 hours on Thursday while girls signed…
I sat there making fun of Johnny "I fucked Erika Icon" Goodluck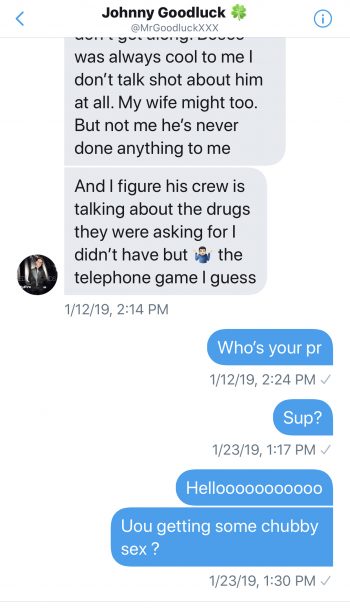 Johnny was signing directly across from the S15 booth….
But I digress.
At this point, I started calling Scott, Scott, and he replied in Scott fashion
mao deff not scott. but ok let's do it. hope your ready. all you have to do dude is post real shit and not troll people or companies. knobody gives a shit about that. you stop the bs and I'll keep your secrets a secret. you blast i will blast. btw not Scott and not even close. actually closer to you then you think
Sure Scott, whatever you say.
again you edited my link and added your own. apparently your not proud of what you did. the next one (if you keep this shit up) has a pretty sweet picture of you that i am sure people are dying to see. ill stay low key till you fuck up again pvt. pile
So here we are, Scott says if I dont stop, he's going to release a "pretty sweet picture of me" not only is it "sweet," but "people are dying to see it"
See Scott, if I WAS some stupid troll who hides in his Mom's basement, a threat like that may work, but, as I so eloquently said above, I don't hide, In fact, I go out of my way to check every single person who talked shit to me between AVN'S.
Of course, Peter, Brian, and whomever else is reading this, that was the old TRPWL. The new TRPWL signs waivers, eats nachos, and makes fun of people in a non-violent way.
Let me go all caps for this next part
SCOTT, I AM NOT GOING TO STOP UNTIL YOU RELEASE THE SWEET PICTURE OF ME.
Scott, I started in 2011, the height of the porn doxing, there are NO pictures of me online or anywhere else that I haven't put there myself…
You are a fucking idiot…