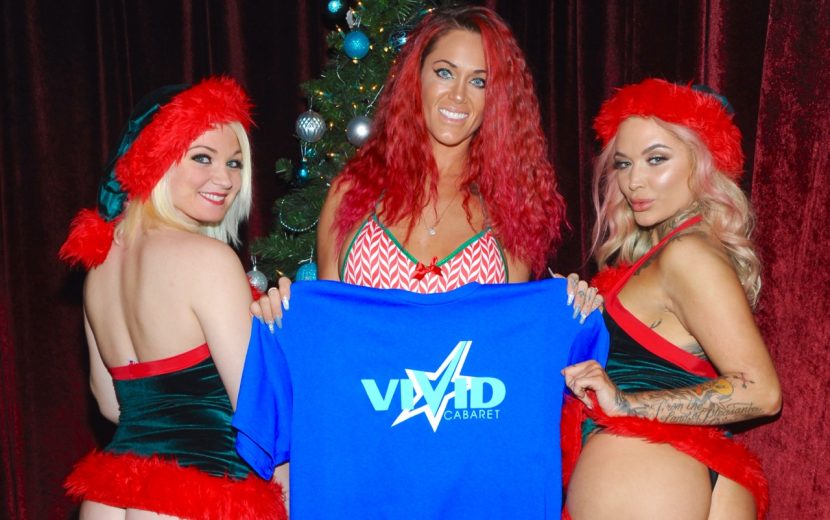 Vivid Cabaret New York, he three-story gentlemen's club in midtown Manhattan with the city's tallest stripper pole and a seemingly unlimited supply of beautiful exotic dancers, is celebrating the Christmas season in style.
Many of the Vivid girls are wearing Christmas colors and the club has been transformed into a Winter Wonderland.
"There have been lots of Christmas parties and the guys love watching us strip out of the sexy holiday outfits," said Vivid girl Kayleigh.
Vivid Cabaret provides the ultimate in warm hospitality, and the VIP Ultra Lounge is the famous but discreet hideaway for celebrities and power brokers.
Vivid Cabaret is the sister club to the world famous Rick's Cabaret New York, located just four blocks away on West 33rd between Fifth Avenue and Broadway.
Vivid Cabaret New York
61 West 37th Street
*** Beautiful Entertainers
*** Deluxe Suites
*** VIP Ultra Lounge
*** Heated Roof Deck
*** Now Open for Lunch