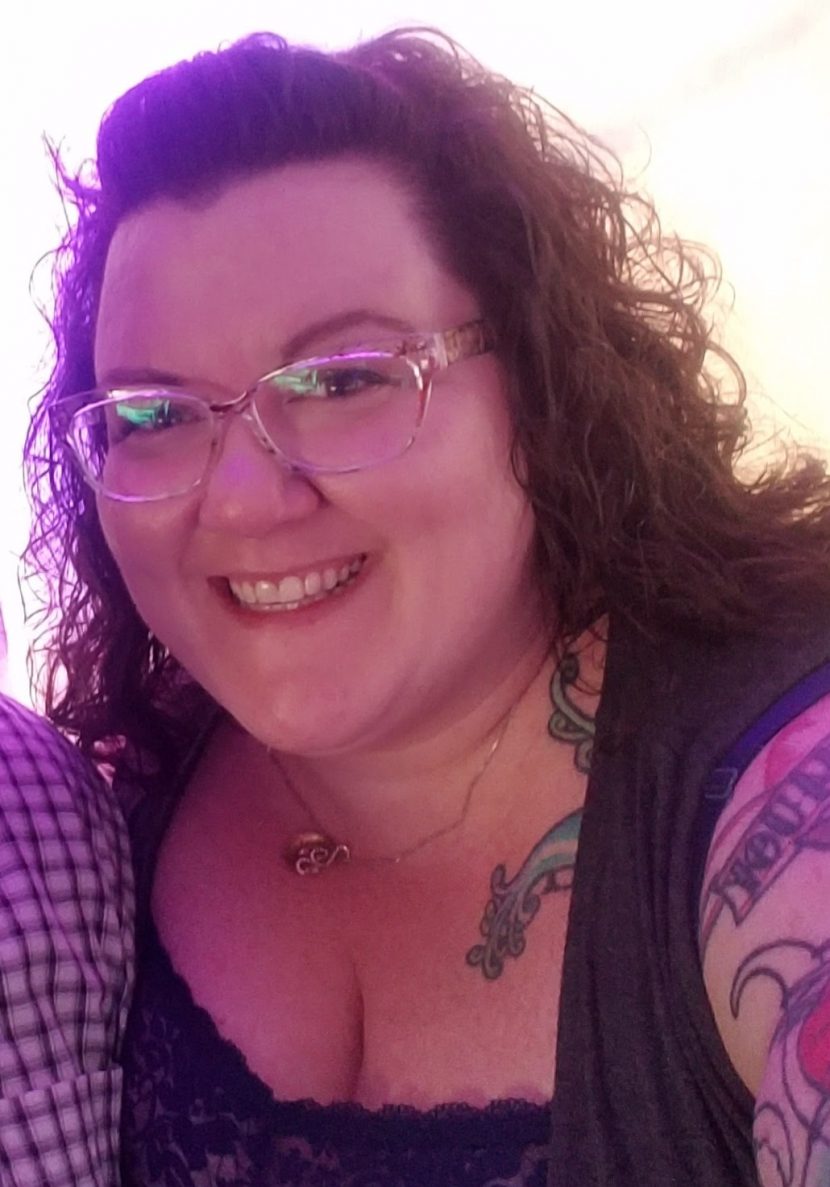 2023 AVN Best Enhancement Manufacturer Wicked Sensual Care (www.wickedsensualcare.com) is shining its May Retail Employee Spotlight on Sara FItzgerald of Patricia's Gift Shop at 7925 East 41st Street in Tulsa, Oklahoma.
"I originally started working for Patricia's just one day a week because I thought it would be fun, and I was right," Sara revealed in her interview with Wicked Sensual Care. As her career progressed, she found the retail chain's welcoming atmosphere made her feel like more than a member of a team; she felt valued and appreciated. "It's a great feeling to know that I belong here! Over the next few years I started working more and more because I loved the company and the industry. After two and a half years I was promoted to Store Manager."
In Sara's view, customers rely on the expertise of her sales associates to be able to make informed purchasing decisions. Knowing a product's features and benefits can also help a sales associate tailor their approach when discussing different items with customers, making sure that they address any questions or concerns that arise. "My emphasis is on product knowledge. I love learning anything I can about a product so that I can give customers all of the information they need to make an informed decision. Showing you are knowledgeable also allows the customer to trust your guidance and suggestions."
Sara appreciates how creative she gets to be in finding solutions for her clients. "Helping customers enrich their love lives and have better sexual experiences is what ultimately makes this career so rewarding," she enthused. "I love the fact that by asking a few questions and paying attention, I can provide customers with the tools to enhance their most intimate activities! I also enjoy training new employees and helping them discover how much of a difference they can make in someone's life."
"Sara knows the ideal retail manager is an organized and detail-oriented leader who has a strong sales background and the ability to motivate their team," observed Wicked Sensual Care Director of Sales Jennifer Brice. "She develops meaningful relationships with her customers, creates effective strategies for driving sales and managing stock levels, and possesses sound decision-making abilities. You are seen and appreciated, Sara!"
For Sara, quality customer interactions come from a place of compassion and empathy. "Compassion is one of the best tools you can have in your arsenal. Show your customers and coworkers that you are willing to listen to them and relate to their concerns or needs. Your work relationships will become stronger and you will earn those lifetime customers!"
Those working in the retail pleasure products space are invited to nominate employees who continuously exceed expectations. A superstar may be nominated by sending their name, store/city, and a brief paragraph about why they deserve to be a superstar (a photo is optional) to [email protected], or by filling out this form. Superstars may also self-nominate. Like Sara, the next Retail Superstar will be profiled in Wicked Sensual Care's monthly newsletter.