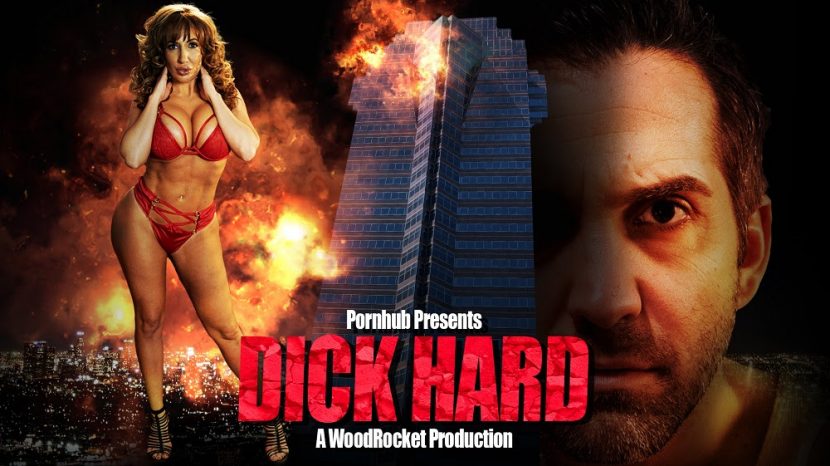 (Woodland Hills, CA) December 19th, 2019 – Hold on to your Bruce Willies! This is no Alan Trick-man! Pornhub presents, a WoodRocket production, the porn parody of the greatest Christmas movie of all time, Die Hard. Welcome to the parody, Pal. Welcome to Dick Hard.
Dick Hard premieres on Pornhub & WoodRocket for Free.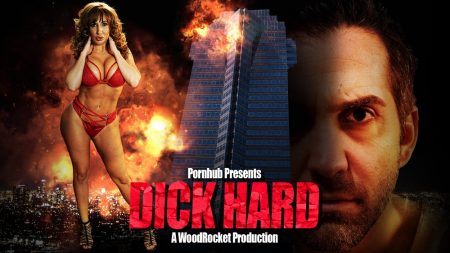 The extra-long Extended Dick Hard Version, featuring more action-packed sex, is available exclusively on Pornhub Premium.
It's Christmas Eve in Porn Valley. The Fuckatomi Corporation's annual Cockmas party has been crashed by an orgy of International thieves! And now it's up to sarcastic 1980's New York cop, John DickClane to whip out his gun and rub out the bad guys.
Dick Hard stars Richelle Ryan, Tommy Pistol, Donnie Rock, and was produced by Lee Roy Myers and directed by Holly G Myers.
Check out Dick Hard for free at WoodRocket and Pornhub (on the WoodRocket Channel).
Watch the SFW trailer of  Dick Hard  on WoodRocket and YouTube at
https://www.youtube.com/watch?v=apu8tfgSY70.
Trailer is available for media outlets to post upon request.
Check out Dick Hard Extended Version at PornhubPremium.com.
WoodRocket mixes porn, comedy, pop culture, and redefines adult entertainment. Creating popular & high-quality content like Ask A Porn Star, Porn Stars Reading Hate Mail, and porn parodies like Ten Inch Mutant Ninja Turtles, Strokémon, and Laygo, WoodRocket is the future of porn.  WoodRocket's content has been featured in Buzzfeed, Uproxx, Gizmodo, Maxim, Complex, AV Club, Spin, Rolling Stone, The Howard Stern Show, GQ, Vice, Esquire, The Hollywood Reporter, @Midnight, Bon Appetit, and many, many, many more wonderful places.